Ryan Burnett is lapping up the attention ahead of Belfast unification clash
By Sky Sports News
Last Updated: 12/10/17 6:36pm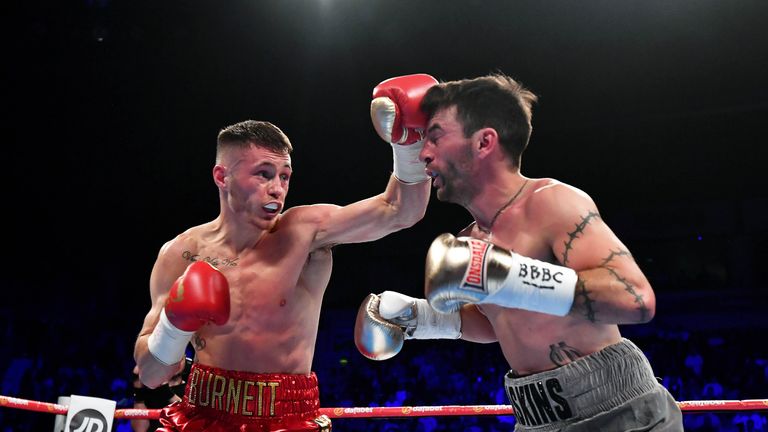 Ryan Burnett is relishing the prospect of taking centre stage for his historic world title unification clash with Zhanat Zhakiyanov at the SSE Arena Belfast next week.
Burnett has vowed to make Belfast proud as he puts his IBF world bantamweight crown on the line against WBA Super champion Zhanat Zhakiyanov on October 28, live on Sky Sports.
The 25-year-old makes history by fighting in the first unification clash to be held in Northern Ireland. His last fight in Belfast - June's dominant win over Lee Haskins - was his first bout in Northern Ireland's capital since 2014.
"It was touch and go in my first fight if it was going to take off because I had been away from Belfast for so long, but it did," Burnett said.
"This time the profile has risen so much and this is a massive fight, so this is my moment to really become a name here. I'm living in the moment and enjoying it, I'm not taking it too seriously and putting too much pressure on my shoulders, I'm just lapping it all up.
"When I was growing up there was a lot of trouble and violence. It was instilled into me as a kid to be a fighter, to stand up for myself and fight back, my dad would tell me to keep going even when I was just four or five.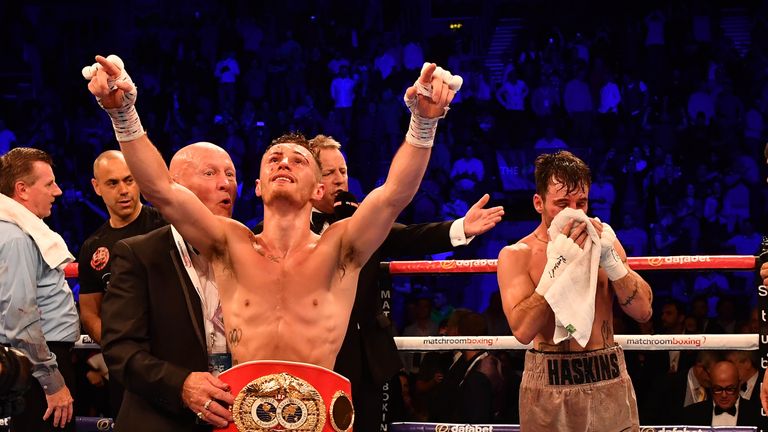 "It all depends on how people are brought up, how they are tuned to life. What they've had to face.
"I've faced tasks that other people haven't had to face and that's given me a hunger that a lot of people don't have. I know I have got that dark side that I can turn to, it's been in me my whole life."
Burnett's clash with Zhakiyanov tops a huge night of boxing in Belfast as Paul Hyland Jr defends his IBF European lightweight title against Stephen Ormond. Burnett's gym-mate Josh Kelly fights for the fourth time in the paid ranks, as does his Team GB Rio Olympic team-mate Anthony Fowler.