Dec Spelman will only continue boxing with the blessing of Scott Westgarth's family
Last Updated: 02/03/18 1:32pm
Boxer Dec Spelman says he has been in a state of shock since the tragic death of his opponent last weekend Scott Westgarth.
And Spelman says he will not return to the ring unless he gets the full blessing of Westgarth's family.
Westgarth defeated Spelman on points in Doncaster on Saturday but fell ill after the fight and subsequently died in hospital.
Spelman told Sky Sports: "It is the first thing I think of when I get up, last thing I think of when I go to bed at the minute.
"It is always in my head.
"In the post-fight interview, we had gone 10 hard rounds, and even then I just thought he was a bit dazed - as did everyone I think.
"I never for a second thought there was a problem.
"The next day I had a few missed phone calls and I was a bit down about losing my unbeaten record and then my mum turned up and told me the news.
"It doesn't seem real. There are no words for how you feel."
Asked if Westgarth's death would make him re-think his life as a boxer, Spelman added: "You all know the risks when you are going in there, but do you really?
"All the times I have got into the ring, I have never thought about that.
"It is going to be a long couple of weeks and the rest, before I make any decisions.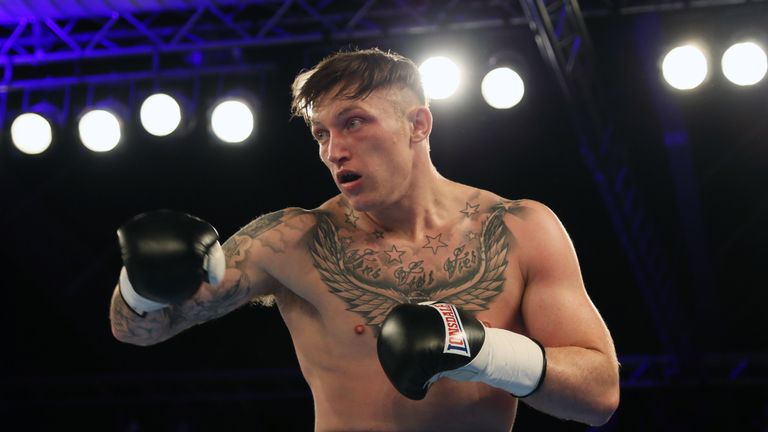 "(Retiring) has definitely gone through my head but then I have got to weigh it up.
"I have always had my heart set on doing something in boxing.
"I one hundred per cent won't do anything until I get a blessing off his family - I want their answer first, I have got to take that into consideration."
Spelman says Westgarth's family have been supportive in the days following the tragedy.
"I had a nice message from his dad passed on through his brother," said Spelman. "It was kind words, they are a really nice boxing family.
"I look forward to seeing them again and having a proper chat.
"That night Scott was quite a big underdog against me and he turned up and he boxed out of his skin and he got the win - a good win.
"And afterwards, you could see what a nice guy he was.
"He will be a big loss. It saddens me to know he is not going to go on."