Audley Harrison confirms yet another return to boxing
Audley Harrison has confirmed he will box on after his brutal first round knockout against David Price.
By Adam Norman
Last Updated: 25/10/12 10:59am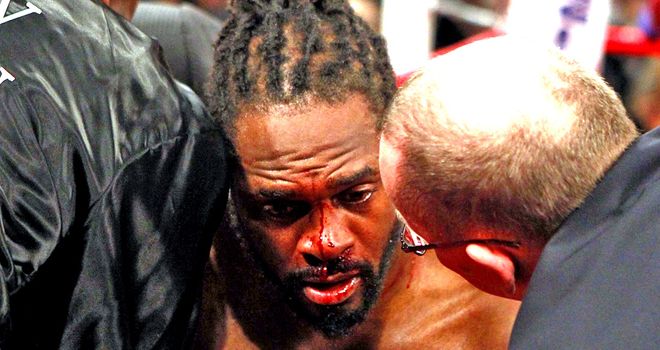 Harrison seemed sure to retire after being taken out by the British and Commonwealth champion inside 90 seconds on 13 October.
But the former Olympic champion's ability to eliminate self-doubt has already asserted itself and he has revealed he will take an umpteenth shot at redemption.
The 40-year-old said on Twitter: "It's official... I've decided to carry on. One more shot at glory. It could be over; next fight will tell me. See u in a ring real soon.
"A decision has come from above. He told me son 'lace up your gloves' your time as a boxer is not quite done, so go out there & have some fun.
"Despite the haters ...I've had a good journey, truly am grateful for my blessing & give all praise to jah, god, universe. Rolling the dice!"