David Price says he is surprised by his punching power ahead of Matt Skelton bout
Heavyweight prospect David Price has admitted that he has been surprised by his own power since turning professional.
Last Updated: 02/12/12 7:03am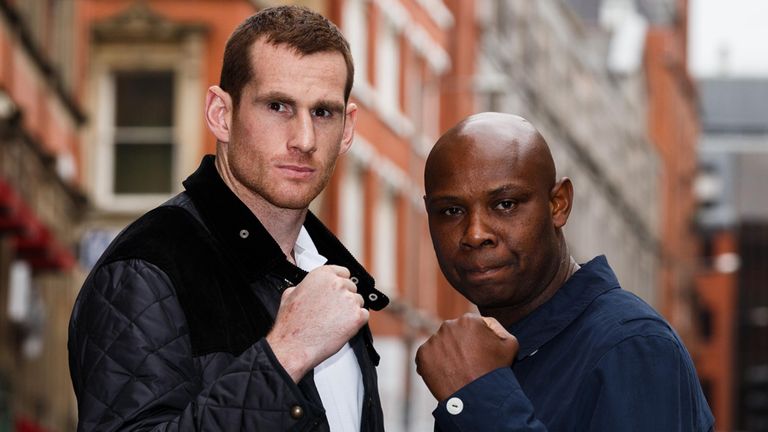 The 2008 Olympic bronze medallist will look to add another win to his 14-0 record when he defends his British and Commonwealth heavyweight titles against Matt Skelton in Liverpool on Friday.
Price has won 12 of his fights by knockout and has put three of his last five opponents away in the first round, including a brutal stoppage of Audley Harrison last time out.
And the 29-year-old says he did not expect to be such a devastating puncher in the professional ranks.
"I've surprised myself with my progress at times. I've expected the fights to be a bit more difficult," Price said.
"It's the punch power which surprises me because in training I know I can punch, but it's when I put the 10oz gloves on, get in the ring and start punching then that it produces results which I didn't think were possible.
Nastiness
"I have got that nastiness in there. It's something that people always thought I never had. I've heard a lot of people say to me, 'you're too nice'.
"But being nice is one thing and being soft is another and I'm not soft."
Price is known for his mild manner as well as his spectacular punching but he insists it will be all business when he faces tough veteran Skelton in the ring on Friday.
He added: "I might be a nice person but when I'm in that ring a completely different persona comes out. It's heavyweight boxing, at the end of the day.
"If I don't finish the job it can give them an opportunity to take me out. It only takes one punch. So I want to get them out of there as quickly as possible and when I hit someone, I make sure they stay hit.
"That's what boxing is about. It's the noble art. For all the trash talking involved in boxing - which there is a place for, because people get excited about it, but it's not for me - there's always room for gentlemanly conduct as well.
"I just be myself and be normal and it comes across well to the fans as someone they can relate to. There's also a market for the trash talk as well, so it creates a nice balance."