Anthony Crolla admits he has been inspired by Scott Quigg's recent success
Anthony Crolla admits that Scott Quigg has inspired him to pursue another British title shot.
Last Updated: 05/12/12 12:49pm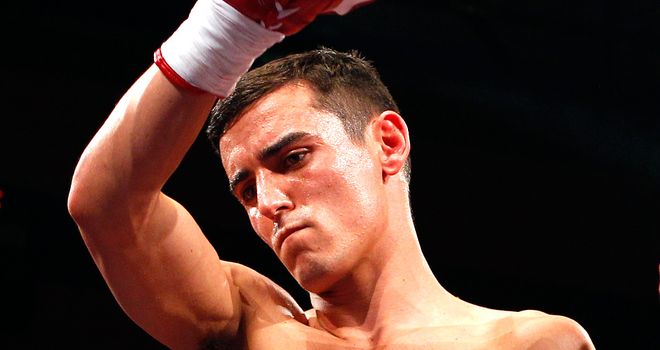 Crolla has endured a difficult year as he lost the Lonsdale strap in April after being stopped by Derry Mathews and suffered a nasty cut in a Prizefighter defeat by Gary Sykes in October.
The Mancunian worked the corner of stablemate Quigg this month as he defeated rival Rendall Munroe on the Ricky Hatton bill and Crolla admits he is hungry for similar success.
The 26-year-old will battle Kieran Farrell for the English belt on Friday night and he hopes that victory will put him back on track for more title fights.
"When I was there at the Manchester Arena I thought, 'I want my moment like this,'" he told the Manchester Evening News. "I train with Scott and I see how hard he pushes himself.
Bigger rewards
"It's great to see someone who sacrifices so much get their rewards and there are bigger rewards to come for him.
"I believe that I am as dedicated as Scott. Walking to ring with him just made me think: 'I want this as well.'"
Reflecting on his future plans, he said: "The last time I won the English title it was a launchpad. I still think I can win the British title back and go on to bigger and better things.
"My confidence hasn't been knocked - I've just got to go about putting things right and putting myself back in the mix.
"If I win this fight then I am potentially one fight away from winning the British title back."