Teenager Sam Eggington replaces Nasser Al Harbi in Saturday's Prizefighter
Sam Eggington is set to become the youngest Prizefighter contender after he replaced Nasser Al Harbi in the line-up.
Last Updated: 14/01/13 2:29pm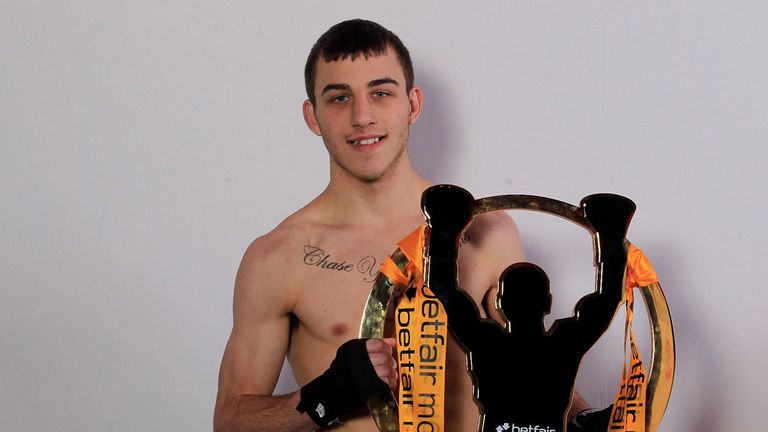 The 19-year-old becomes one of six unbeaten fighters in the welterweight show with Al Harbi reportedly on honeymoon in Mexico.
"The chance to be the youngest ever winner of Prizefighter is definitely an incentive," said Eggington. "On top of the money and where winning Prizefighter can land you, being the youngest winner would be a prize in itself.
"It is a big opportunity but I have only had three fights so even if I did win them all I would still only be a six-fight novice.
"It would boost my career but it wouldn't do what it could do for some of the others who could get a bigger title. It couldn't do that for me, I would still have to do a few more fights."
Eggington only turned pro in September having lost his job as a fork lift truck driver and has three points wins to his name so far.
"Getting a late call hasn't affected me," said Eggington. "I had been in the gym over Christmas because I knew about Prizefighter, I knew I was down as a reserve so I was always keeping fit and was ready to jump in. I am just glad that I did get a chance.
Eggington is joined by fellow undefeated fighters Calum Cooper, Steven Pearce, Glenn Foot, Dale Evans and Chad Gaynor, with the final eight completed by Rob Hunt and Mark Thompson.
Bantamweight preospect Kal Yafai tops the bill in Wolverhampton in his first fight of 2013.