Eamonn O'Kane is looking to get back on the winning trail in Belfast
Eamonn O'Kane has predicted an improvement when he returns to the ring in Belfast's Odyssey Arena on February 9.
Last Updated: 23/01/13 4:46pm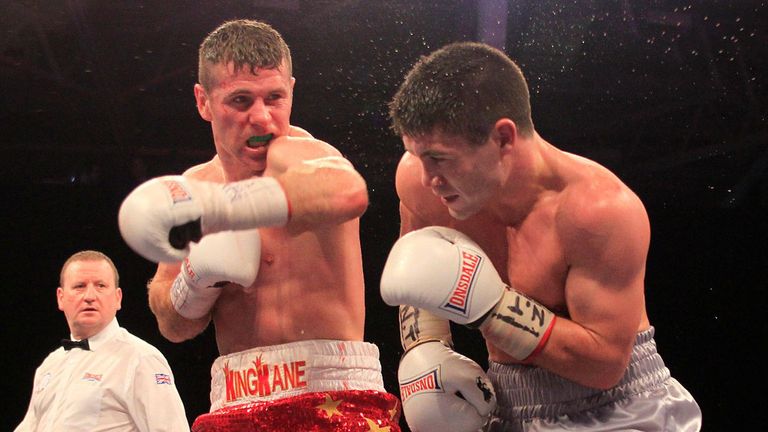 O'Kane won Irish Prizefighter last year but also suffered his first defeat as a professional to London's John Ryder.
And although that fight came at short notice the loss has forced the 30-year-old to make a number of changes.
"It was disappointing but I believe good things have come out of it," said O'Kane, who fights Gary Moulden next month.
"I say it has been a good kick in the backside for me. There were a lot of things in the preparation for that fight and that were my own fault.
"I took the fight at short notice, the fight was confirmed 13 days before the fight and in 13 days I had to lose too much weight. I had been ticking over but I hadn't been training for a ten-round fight.
"For what was a title eliminator against a quality opponent like John, it was definitely a kick up the backside. I will learn from that.
"The criticism I got from that fight was the same I had been getting from my other fights so we are trying to correct that and it has definitely been an awakening if you want to call it that."
O'Kane has since switched trainers from Gerry 'Nugget' Nugent to Bernardo Checa on the advice of Nugent, and the Dungiven man is confident his critics will see the difference on February 9.
"We have listened to the critics and we are trying to answer the questions by improving. I know I can box, I have boxed in the amateurs, in the World Series of Boxing, and at times we have been boxing very well but at times I have been careless so I decided to make a change. "