British Lionhearts lost 4-1 to Italy Thunder in the World Series Boxing
British Lionhearts suffered a 4-1 defeat to Italy Thunder in the latest round of World Series Boxing.
Last Updated: 03/02/13 5:41pm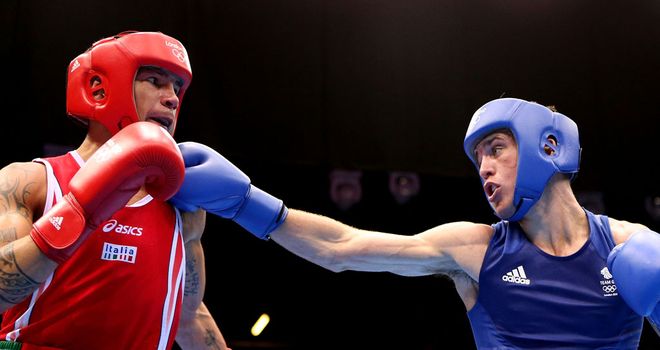 Domenico Valentino, Vincenzo Mangiacapre and Clemente Russo all starred for the hosts after Sean McGoldrick had given the Lionhearts the lead in the bantamweight category.
Poster-boy Valentino repeated his last-16 victory over lightweight Josh Taylor in last summer's Olympics, dominating the first three rounds of a quality contest.
Abdelhafid Benchabla from Algeria was then pitted against the Lionhearts' outstanding light-heavyweight talent Joe Ward with Benchabla landing the more potent shots in another gripping contest, as Ward slipped to a first WSB defeat.
Olympic middleweight bronze medallist Mangiacapre easily saw off Estonian bull Kaupo Arro before flamboyant team captain Russo was made to work hard by Tongan heavyweight Uaine Fa, eventually moving to 17-0 in WSB contests.
The British Lionhearts are back at the iconic York Hall in London on Thursday to face Group B table-toppers Astana Arlans Kazkhstan.