Saul Alvarez admits he will need to learn from past mistakes to beat Austin Trout
Saul Alvarez says he will put everything he has learned from his past fights into beating Austin Trout on April 20.
Last Updated: 05/04/13 4:44pm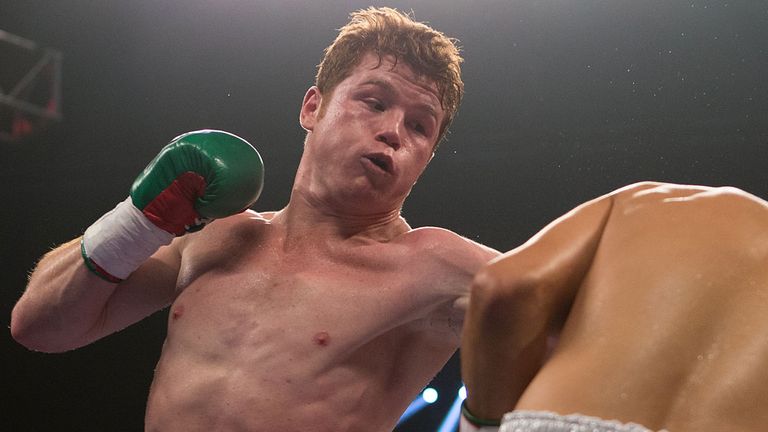 Both fighters go into the contest with undefeated records, although it is Alvarez who has the much higher profile having won 41 fights at the age of just 22.
But the man affectionately known as Canelo is planning on proving that the best is yet to come when he clashes with southpaw Trout in San Antonio, Texas.
"We've mapped out a game plan and we'll stick to it," he said. "I've looked back at some of my past fights and I'm critical of how I've performed. I've taken criticism, but all criticism is constructive and I'm taking it all in.
"Because he beat my brother (Raul) and took his belt, this fight has more meaning. It's personal, because he took something from us. After I win this fight, I'm going to get that belt and I'm going to give it to my brother.
"I'm really excited for the San Antonio fans, as well as all the Mexican fans who will be there supporting me. I'm hoping I can give them a great fight.
"The key for me is patience. I know he'll be ready for me at all times. It's going to be a complicated fight, but I'm prepared for it."