Ricky Burns cannot wait to get back into ring against Jose Gonzalez
Ricky Burns admits he cannot wait to get Friday's weigh-in for his clash with Jose Gonzalez out of the way.
Last Updated: 09/05/13 12:37pm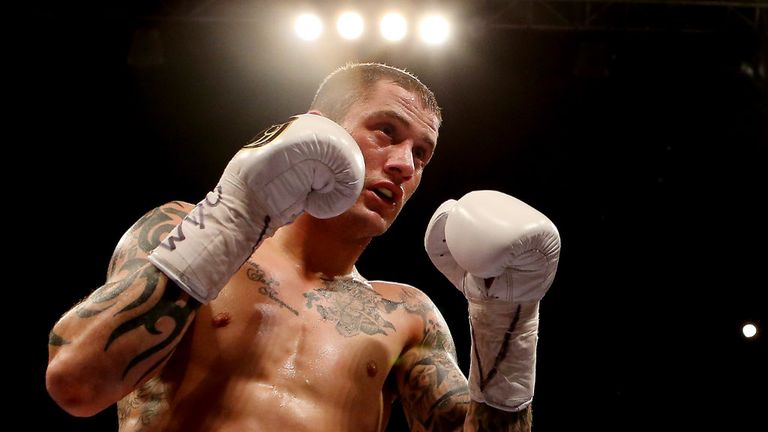 Burns has not fought since beating Kevin Mitchell in September last year and he is in the final stages of a typically rigorous training regime ahead of Saturday's clash at the Emirates Arena in Glasgow.
The 30-year-old admitted at his press conference on Wednesday that he was starting to feel 'crabbit', an old-fashioned Scottish word for agitated or grouchy, but he said that was his typical reaction as a weigh-in came closer.
He has been waiting for a fight since the Mitchell victory, having to miss bouts with Liam Walsh (suffered a car crash), Jose Ocampo (death of his trainer) and most recently Miguel Vazquez, who pulled out because of a virus, which only added to the level of his frustration.
"It is always the couple of days before the fight which is the worst," Burns said. "I think every boxer will tell you the same because you need to start cutting down on what you are eating.
"You start getting crabbit, you just want to get the weigh-in over and once that is over you can concentrate fully on the fight.
"So I am playing the waiting game now. I have been training for so long. I just want to get out there and put on a show for the fans and I am really looking forward to it."
Burns' trainer Billy Nelson hopes the Glasgow public will get right behind his man, with 6,000 expected to turn out at the new stadium in the city's east end.
Nelson said: "Ricky is a genuine world class fighter and that's what we tend to forget in Scotland. We don't appreciate what we have got until maybe it is not there anymore. We should be very proud of him.
"There is nobody in the whole world - and I sincerely mean this - who could beat Ricky Burns at lightweight just now. I think he is in the condition of his life to be perfectly honest.
"He is physically stronger than he was for the fight against Mitchell, he is punching stronger, his confidence is high and he has been looking great in sparring."