The talking stops on Saturday night as Paul Malignaggi takes on Adrien Broner
Paulie Malignaggi believes his experiences will help him overcome Adrien Broner in their clash on Saturday night.
Last Updated: 23/06/13 12:41pm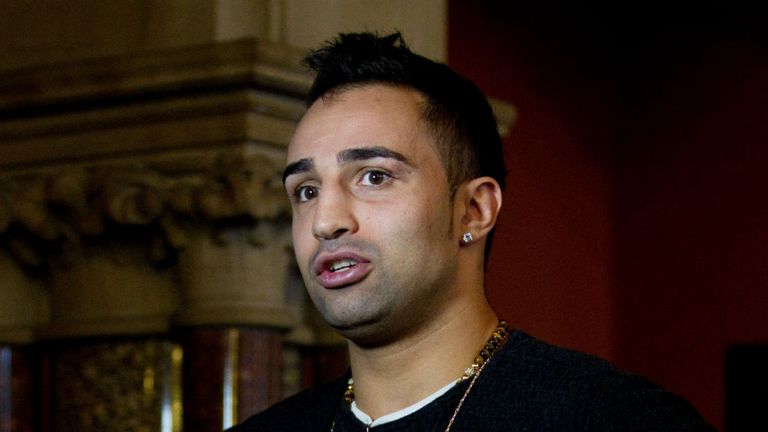 Unbeaten two-weight champion Broner has stepped up two weight classes to challenge WBA welterweight champ Malignaggi, with the two trash-talkers dominating the headlines in recent weeks.
Neither has backed down ahead of the fight in New York with the pair showing little respect for one another as men or as boxers.
Malignaggi, who is a massive underdog, says Broner has had everything handed to him on a plate in his career so far and has it all to prove this weekend.
"The recent we get here is because we are both talented...at world class level it shows character and he's going to have to show it because he's fought one bum after another.
"I got here for a reason and I've been here for a long time. I got character from those experiences - he doesn't, they gave him what he has.
"The character flaws in him will be exposed."
Naturally, Broner had plenty to say in response and as the heir-apparent to Floyd Mayweather at the top of boxing's tree is fully expecting to record a 27th consecutive victory.
"He's only been beaten by three guys, and those three were world champions," he said. "This fourth loss will be to a world champion so he's still world class, he just gets his ass-whooped by champions.
"He's got a great jab. He's never thrown a right hand. Ever."
Both fighters were comfortably inside the 147lb limit at Friday's weigh-in.