Watch Carl Froch and George Groves go head-to-head on Facebook in a live Q&A on Friday
Last Updated: 02/05/14 11:28am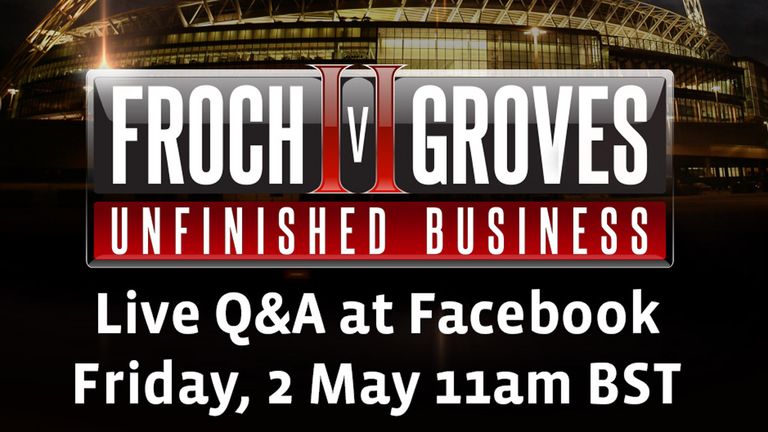 Boxing is going social like never before!
With little more than a month until the hugely anticipated re-match between Carl Froch and George Groves, the bitter rivals are going face-to-face on Facebook at 11am on Friday!
The Wembley showdown on May 31 is being billed as Britain's biggest boxing fight of all time and the build-up is about to go wider and further than ever!
Froch, the IBF and WBA super-middleweight champion, and challenger George Groves, will not only go toe-to-toe in the ring though - Facebook users will see the pair wholly different setting when they square off verbally over fan questions.
The live Q&A, will be streamed live exclusively on the Sky Sports Facebook page: fb.com/skysports
A social event of this occasion has never before happened in the sport of boxing - but when it comes to Froch vs Groves, the glove certainly fits.
Social media has been at the heart of their rivalry - after the controversial stoppage when the boxers first clashed, it was via platforms such as Facebook that fans roared loudest for a re-match.
Now they have their wish as Facebook gives fans their own opportunity to put the fighters on the ropes with a live Q&A session.
To submit questions for the Froch vs. Groves Live at Facebook Q&A , visit: https://www.facebook.com/SkySports