Heavyweight Hopes: Anthony Joshua focus of our latest in-depth documentary
See what Joshua gets up to away from the game
Last Updated: 22/08/14 3:59pm
He is not just an Olympic gold medallist or a Member of the British Empire. Anthony Joshua is carrying the country's Heavyweight Hopes.
SKY SPORTS ORIGINAL
Heavyweight Hopes: Anthony Josua is the next in out list, getting up close and personnel with the Olympic gold medalist.
7.00pm, Sunday, Sky Sports 1
And he is the subject of Sky Sports Original's latest documentary that will be showing this Sunday, 7pm, Sky Sports 1.
We'll find out just how hard he works, and see his trainer put him through his paces - but what about the man away from the game?
Well, Heavyweight Hopes will not only take us behind the scenes but away from the sport and right back to the beginning.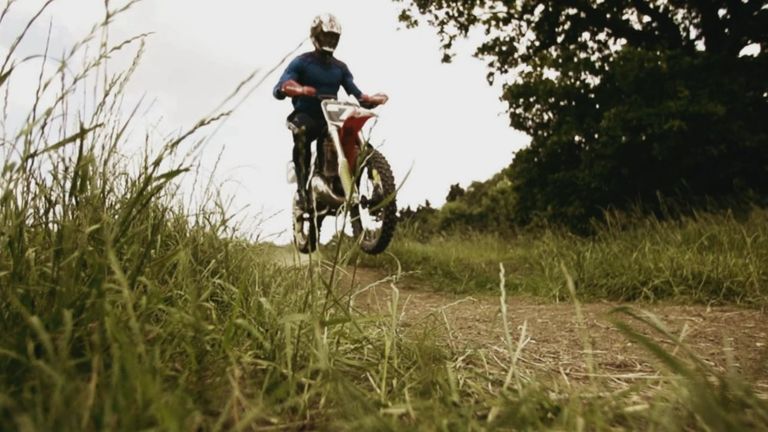 Where he grew up, how he went wrong and what turned him towards boxing, all come to the fore. His mother speaks openly and her son is honest as he looks back.
You will meet his friends that have been with him from the start and find out just what he gets up to in his spare time. It is fast and it is furious but it is not boxing! You will see another side you weren't expecting.
Of course, boxing is his life so we also get up close, personal and punching with him as he and trainer Tony Sims work on his technique - and the figher himself spends hours keeping himself as fit as possible.
The Olympics are re-lived but what lies ahead for the 24-year-old? As Tony Sims looks forward, promoter Eddie Hearn believes we have got a world champion in our midst. And Joshua? Well, he sets out his own Heavyweight Hopes.
Heavyweight Hopes: Anthony Joshua is our next Sky Sports Originals. Sign in to watch now on Sky Go and On Demand or tune in at 7.00pm, Sunday, Sky Sports 1.