Lennox Lewis says Carl Froch must change tactics in rematch with Andre Ward
Lennox Lewis says Carl Froch will have to make a dramatic improvement if he fights American Andre Ward again.
Last Updated: 26/05/13 1:44pm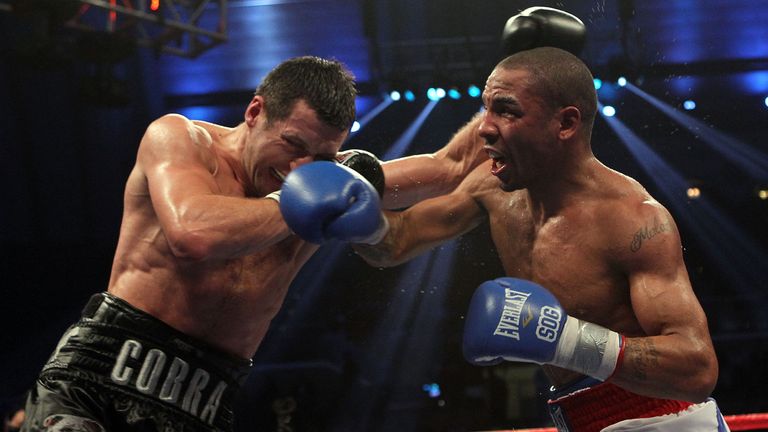 Ward outclassed Froch when the two met in Atlantic City in 2011, winning with a unanimous points decision.
It was only the second defeat of Froch's career and he avenged the first on Saturday night when he beat Mikkel Kessler at the O2 Arena.
Froch now wants a rematch with Ward, with the location likely to me the main sticking point. Ward wants Froch to return to the States, whilst the Nottingham man insists the Californian should come to the UK this time.
Lewis, the former undisputed wold heavyweight champion, says that if Froch wants redemption in a fight with Ward, he will have to give serious thought to his tactics.
Lewis said: "He's really going to have to go to camp and fix up some of his technical issues.
"He cannot fight the same way he fought in this fight. Against Andre Ward he has got to be a little bit scared because Andre Ward is a serious hombre and he's coming there to fight and he's looking for that knockout.
"If he sees a chink in your armour in any way he will seize that opportunity."
Lewis was though hugely impressed with the way Froch beat Kessler, the Brit earning a unanimous points decision.
In control
"Let me tell you he felt really comfortable in there," Lewis said. "He basically threw a lot of the boxing out of the door and he was just going in there for a smash-up. He boxed really well, he was in control.
"There were a couple of sticky moments that I was concerned about but he did very well. He showed he can take a punch.
"I was surprised at Kessler because although he looked like the better boxer he just didn't have the heart for it.
"Froch had the heart and the willingness. He just wanted to show everybody that he's a banger.
"He really dug deep. Even that last round because if I was his trainer I would have told him he had won the fight and he did not need to risk anything.
"But he wanted to risk it and he wanted to go in there and knock Kessler out."