Froch Diary #1 - Forget Ringside... now it's on! And the Cobra is already counting down the days
Carl Froch's first diary piece and he is already counting down the days until a certain "he" is in trouble!
By Carl Froch
Last Updated: 14/11/13 9:32am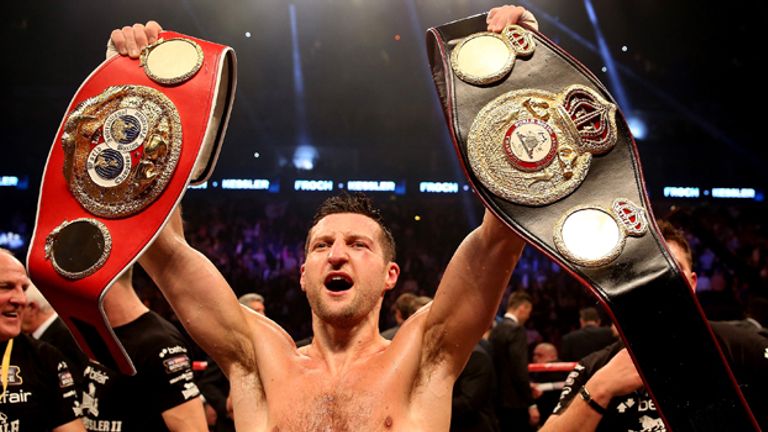 It's when the number of days until the fight moves into single figures that it really dawns on you that it's fight time.
I can tell that I am ready to fight by the way my body feels and looks, it's a side of the preparation I love - the progression of my shape from the start of camp to fight night, it's the sign that it's time to go.
I've been here and done it so many times - it's my 11th world title fight which means I've one hundreds of press conferences and head-to-heads with world title contenders.
Nothing fazes me, they all want to get under my skin but what happens on fight night is all that matters.
A lot was made of what happened at Ringside the other week but the second it was over I'd forgotten it.
Some people have made a lot of it, saying I was rattled - couldn't be further from the truth. I find him annoying and a bit weird to tell the truth, but rattled? Don't be daft.
He's trying his best to get an edge but he needs to do that because this is the unknown for him, he's fighting me, a world champion, elite level boxer - he's never been in this deep and he'll find out just how much trouble he's in next Saturday.