Froch v Groves II: Robert McCracken says Carl Froch is physically and mentally ready
Robert McCracken believes Carl Froch is physically and mentally ready for his rematch with George Groves.
Last Updated: 30/05/14 11:50am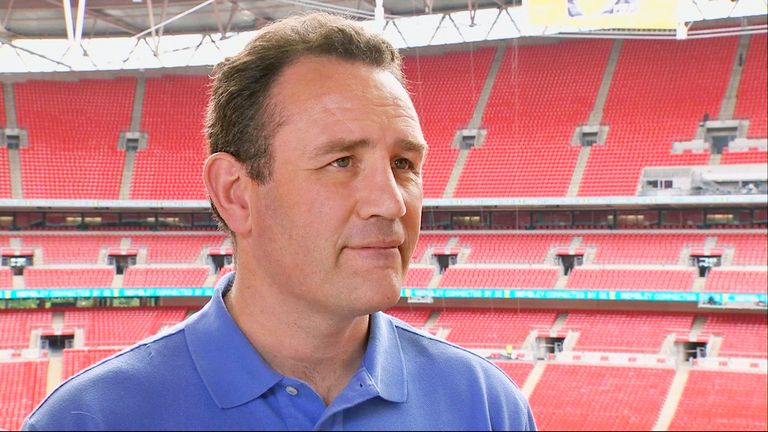 McCracken has been overseeing the Nottingham man's preparations for Saturday's world title clash against George Groves, live on Sky Sports Box Office.
Froch admits he took his opponent far too lightly in the first fight, nearly paying the price as he overcame a torrid start to force a ninth round stoppage win last November.
But a return bout against his bitter rival has filled him with fresh motivation and McCracken is delighted with his single-minded approach during the training camp in Sheffield.
"This time he's been great, he's given it 100 per cent. He's totally motivated for the fight and everything has gone into it over the last three or four months," he said.
"Preparation wise, he's trained hard, he's sparred well and he's just easing off now so he's exactly where he should be. Groves is a good fighter, it's going to be a great fight on Saturday night, but Froch is the champion.
Asked whether Froch is more focused, McCracken said: "Yeah a huge difference in training, the way he's applied himself.
"He's been at every session, he's been on the ball with everything, he's stayed up in Sheffield, he's worked hard.
"He's at the world level and world champion for over six years now, fantastic career. He's fought everybody in the world, he's been in so successful and we hope to see that continue on Saturday night against George Groves, who is obviously a very good fighter."
The WBA and IBF super-middleweight champion allowed Groves to unsettle him with his mind games before the first fight.
But he has sought advice from a sports psychologist in the lead up to the rematch and was far more composed at the pre-fight press conference.
"I think he's okay because he's done all the work and he feels happy that he's done his best and you can't do any more in preparation," said McCracken.
"You know what it's like in a professional ring, small gloves, two big punchers, Carl extremely experienced, Groves up and coming with speed and power.
"A great fight, brilliant for British boxing and of course we think Carl's going to win, but it's going to be a fantastic night."
Book Froch v Groves II: Unfinished Business now, online at skysports.com/frochgroves2, via your remote or via your telephone on 08442 410888.