Cricket Expert & Columnist
Moeen Ali will become one of the most influential players of his generation, says Nasser Hussain
Last Updated: 06/10/17 12:18pm
Nasser Hussain thinks England all-rounder Moeen Ali will go down as one of the most influential players of his generation for the future of English cricket.
The 30-year-old enjoyed a fine summer with bat and ball for England, scoring over 600 runs and taking 35 wickets in Tests and one-day internationals, and was picked out by Hussain as England's player of the summer.
And speaking during episode six of Sky Sports' My Icon series, Hussain insists Ali is a huge role model and a player England can be proud of, not only for his on-field performances, but also for how he conducts himself off the field.
"You look at Moeen Ali now, I think he's a massive role model for what we should try and achieve in the future," the Sky Sports pundit said.
"Moeen Ali becomes one of the most important and influential people for English cricket in the years ahead because of everything he encompasses. The way he encompasses his faith, where he's from - he knows exactly where he's from - and what he wants to do and achieve.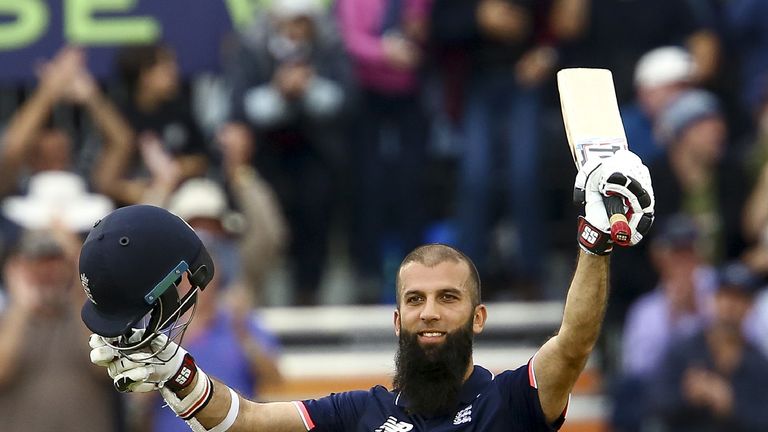 "I think as a society in England we should be very proud of what Moeen Ali's doing as an England cricketer.
"A role model is not just a goody two-shoes, not just someone who does everything in the right way. A role model is someone who shows you that what they are doing for their country is seriously important."
England enjoyed a successful Test summer and Ali played a key role, picking up the man-of-the-series award as Joe Root's side beat South Africa 3-1.
After the series, Ali, who is a devout Muslim, could be seen wandering off as his team-mates prepared to celebrate in the usual way by spraying champagne. However, the off-spinner was called back by his team-mates for the team photo before they celebrated with the champagne once he had left.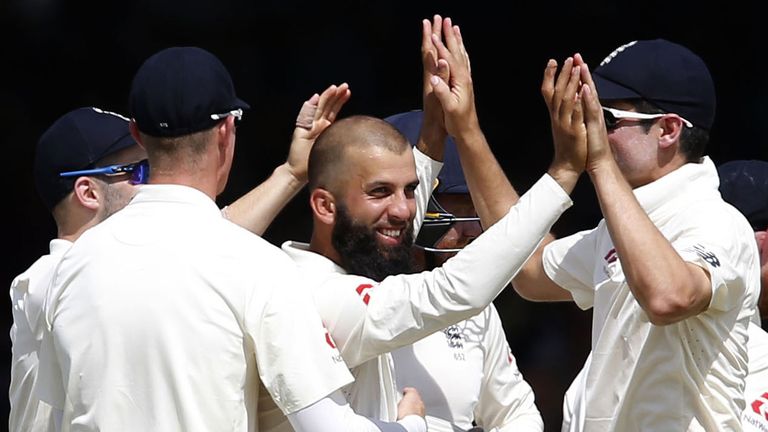 And Hussain praised the cultural awareness shown by the England team on that day.
"I thought there was a really key moment this summer when England beat South Africa and the champagne was being sprayed around in the celebrations," he said.
"Alastair Cook brought Moeen Ali in for the photos and because of his faith he didn't want to be anywhere near alcohol. Then Mo himself just wandered off and I thought that was a great moment for English cricket and English society and what we are trying to talk about.
"You had a group of individuals in that team that realised how important Moeen Ali was in that success and wanted him to be part of that success. But they also realised that because of his faith and what he firmly believes in, he didn't want to be anywhere near the champagne.
"They were sensible enough and deep thinking enough to say to him that it was his moment. More teams that understand that diversity, the more moments like that we can have, the better as a society and a sport we'll be."
Ali's golden summer included 10 wickets in the match at Lord's against South Africa, a hat-trick to seal victory at the Oval against the same opposition, and 102 off just 57 balls during the third ODI against Windies.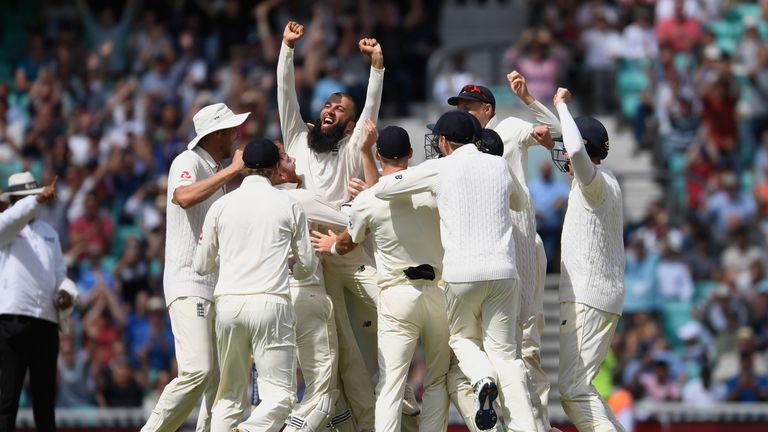 And those performances are not going unnoticed in the crowds with Hussain suggesting Ali gets the loudest cheer from England fans of any player.
He said: "I always look to see who gets the biggest cheer and when Mo goes out to bat at Warwickshire or Headingley, he got the biggest cheer.
"The British public love him and the spectators are no fools, it's not just about the cricket. It's also about how he plays the game and how he goes about his game."
Nasser Hussain talks about his journey in the latest instalment of My Icon, which premieres on Friday at 7am on Sky Sports Mix and is available On Demand. The episode is repeated on Friday at 1pm, 6.15pm, 10pm.
Coinciding with Black History Month, Sky Sports' #MyIcon campaign brings you 31 exclusive interviews with top BAME sports personalities across the month of October. For more information click here.