Ravi Shastri believes current India team can win anywhere in the world
India beat England by eight wickets in Mohali to take 2-0 series lead
Last Updated: 29/11/16 12:51pm
Ravi Shastri says India are now capable of winning anywhere in the world after seeing the hosts triumph over England in the third Test in Mohali.
Shastri reserved praise for seamers Mohammed Shami and Umesh Yadav, in particular, after the hosts' eight-wicket triumph, saying they're the best fast bowling duo he's seen for India since his days playing.
"The way they played has given me the belief that they can play anywhere in the world," said Shastri.
"This pitch was not a typical Indian track - England haven't yet had to play on a real turner on this tour.
"The pitch got quicker as the game progressed, and the way the fast bowlers went about their business was the most heartening thing.
"This is the quickest new-ball pair India have had for a long, long time - the quickest I have seen since I played the game even.
"It's alright having the strength, the height, the pace, but you also need the right mindset.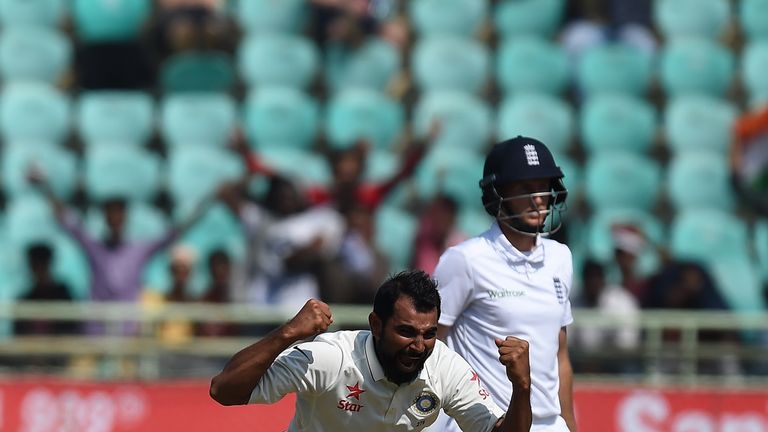 "We've seen that with Mohammed Shami, and I think that's now also beginning to rub off on Umesh Yadav."
Shastri, a former team director of India, is also hugely impressed by how well Jayant Yadav has done in his debut series; having taken eight wickets since his introduction for the win in Visakhapatnam.
"I'm amazed by his maturity," said Shastri, "He looks like he has played 10 Test matches in his career already, rather than just two.
"Rahul Dravid was in charge of the 'A' team when I was involved with India, and he told me from very early on that Jayant was the man.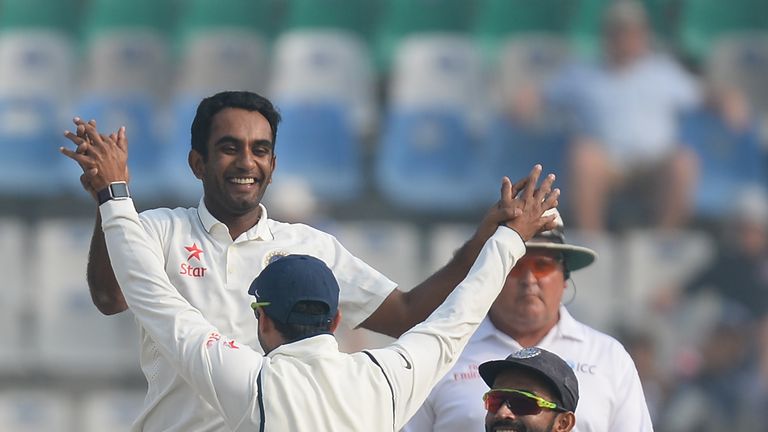 "I would ask him all the time, 'who is ready?' Just in case there was ever an injury, and he kept saying Jayant.
"He wants the ball, he wants to set his own field; and even with the bat, when the pressure has been on, he has shown real guts."
Shastri is worried, however, by the poor form of Ajinkya Rahane - who has managed only 63 runs across the series, including being dismissed for a duck in this Test.
"He has to give himself time in the middle," added Shastri. "He has to try to challenge himself to bat for at least an hour, and then take things from there.
"I am concerned, especially as he is getting out to spin and he is usually such a good player of spin.  
"He is naturally busy at the crease and always wants to get on with things. Plus, he is seeing everyone in the top order getting runs, so he is trying to get runs in a hurry.
"But it doesn't work that way. Respect the game, respect the conditions, and respect your own form."
As for what England can expect in Mumbai for the fourth Test, Shastri again doesn't predict a huge amount of turn from the surface and feels England would be better off playing an extra batsman.
"It's early in the season, so the Mumbai track should play well. And if they leave some grass on the surface, there will be something in it for the fast bowlers.
"England need to get the balance of their side right - I think they're playing too many spinners. Three in India is a luxury; one is going to be under-bowled.
"I'd like to see them bring in another batsman instead and then we will see a closer contest."
Live coverage of the fourth Test between India and England in Mumbai, begins at 3.30am on Thursday, December 8 on Sky Sports 2.