Pakistan Super League: Dawid Malan describes his time in the T20 tournament
By Saj Sadiq
Last Updated: 09/03/17 5:19pm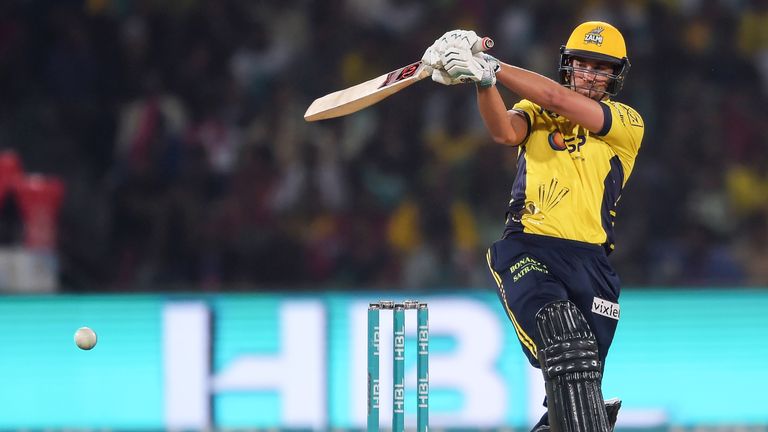 Following the conclusion of the Pakistan Super League T20 tournament, Saj Sadiq speaks to Middlesex's Dawid Malan, who played for eventual winners Peshawar Zalmi...
Q: How was your experience of playing in the PSL?
A: It was a fantastic experience, especially for someone like me, who is yet to play international cricket. I got a great chance to play alongside superstars of Pakistan cricket, as well as the top overseas players from around the world. The PSL is a unique tournament in that every single player stays in the same hotel and you get to know everyone really well. Of course, from a cricketing point of view you also get to learn from them and it's awesome to play against these guys. Last year I played in the PSL with the same team and I struggled a bit but that made me realise what I needed to do to go a step further. The lessons I learnt from 2016 helped me massively.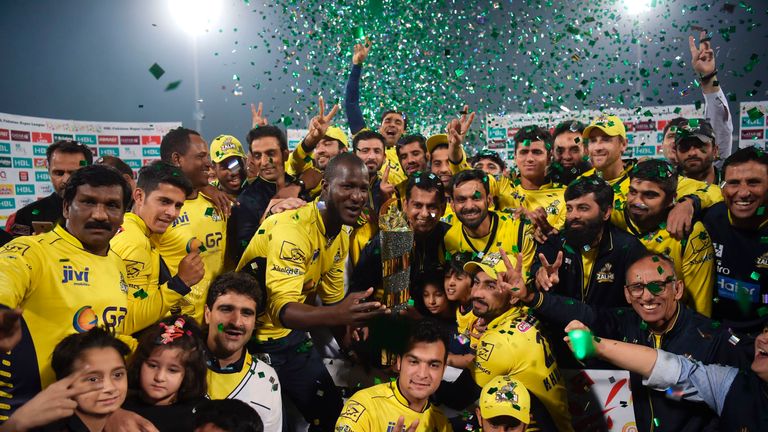 Q: Did you have second thoughts about travelling to Lahore for the final?
A: Yes, I did, and I will not be the one to sit here and say that I was keen to go from the first time I was offered that chance. It was a daunting experience as we had to wait around and see if we would make the final or not. I had told myself that once we had won the semi-final I would speak to my family and have a chat with them to get their views. At the end of the day, the Peshawar Zalmi management and staff are a fantastic bunch of people who really make you feel welcome. I could see what it meant to those guys when they were asking me to come with them to Pakistan. Once the people in my life were happy with it then I sat down with the Pakistan Cricket Board and spoke about security arrangements. I listened to the team management and the owner and also learned about how much it meant to the people of Pakistan. That swayed me in favour of playing.
Q: Was it a difficult decision though, ultimately?
A: It wasn't that much of an issue after I had sat down with the PCB. Also, my family felt that the PCB would do everything in their powers to make sure every single player was safe. We knew that they could not risk anything untoward happening or matters slipping. So as soon as I got that in my mind, it was an easy decision from that point onwards. Yes, there were times after I had made my decision, when I was chatting with Chris Jordan, wondering if we had done the right thing or not. But I suppose all is well that ends well and it was a fantastic experience to go to Lahore and play in front of a fantastic audience.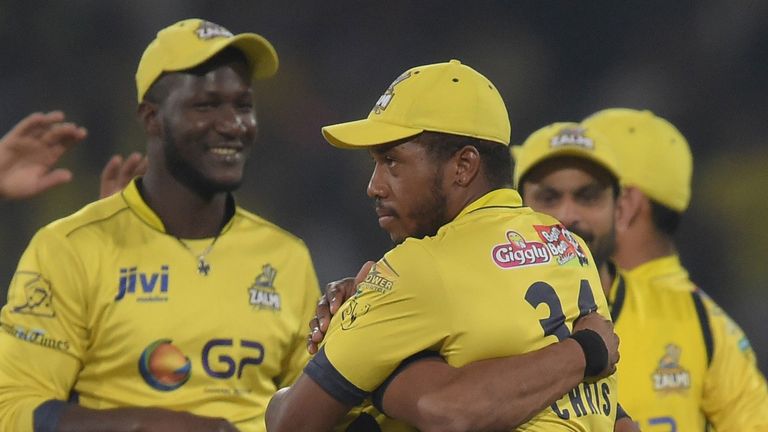 Q: What's your thoughts on the players who declined the offer to play the final in Pakistan?
A: Everyone has their own views of the situation and its totally up to them. People are in different situations and stages in their lives, they have young families and spouses, and they need to take that into account. If someone's wife, parents or family are not happy with them going to Pakistan then that will play a massive part in their final decision. Hopefully the game that we have just played can sway decisions in the future, especially if the PCB can offer the same level of security. However, it is down to individuals and everyone has their own views on the situation. You cannot hold it against anyone if they refuse to go.
Q: Describe the journey to the stadium and what the atmosphere was like once you were in the ground?
A: An important part of the arrangements for our security in Lahore stipulated that there would be a curfew along the route from the hotel to the ground. The only people we saw during that drive to the stadium were Pakistan Army and police personnel. The roads were lined with security personnel with guns, and there were helicopters overhead. So, all we literally saw was the road, the ground and the hotel. Once we did arrive at the ground, all the spectators were already seated in the stadium. I do recall the roar of the crowd in the massive stadium, especially when Shahid Afridi's face popped up on the giant screens, which was fantastic to see. We were discussing this after the game, and I can tell you that I haven't been in any game where my name is being chanted by a large crowd. From my point of view that was absolutely fantastic.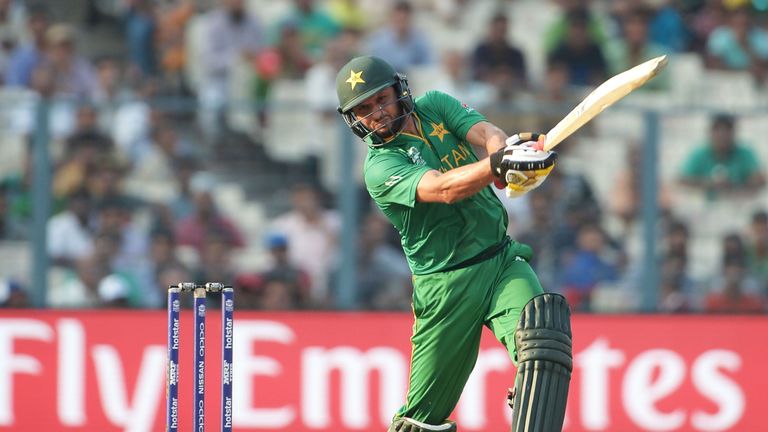 Q: How did it feel to be playing alongside experienced T20 players like Darren Sammy and Shahid Afridi?
A: Having that kind of experience around you always helps, especially when you look at the local conditions which varied from game to game. It's very instructive to watch Darren and Shahid go about their game preparation and training, and just observing the way they approach their matches. Playing county cricket in England, you see English players in action but you don't really get to see how different players in other countries train and adapt to situations, and how they handle the pressure at vital times. That is a massive learning curve for a player like me.
Q: You must have got a flavour of how passionate Pakistan crowds are about the game and how much they miss international cricket in their country?
A: The passion for cricket among the Pakistani people was what swayed us to go to Lahore. We could all see what it meant to the players and staff, as well as the management of the team. The PCB for their part were also excited about the prospect of us visiting their home country. The question was why was everyone so desperate to have this game in Pakistan, was it for the money or the publicity? But the more we talked about it we realised that the biggest reason was to give the people of Pakistan a high-quality cricket match to watch on their home soil. This was the first big cricket match for a while in Pakistan and as soon as I heard that, I wanted to give my best and go to Pakistan for this experience. I really wanted to give people in Pakistan something to cheer about after so many years.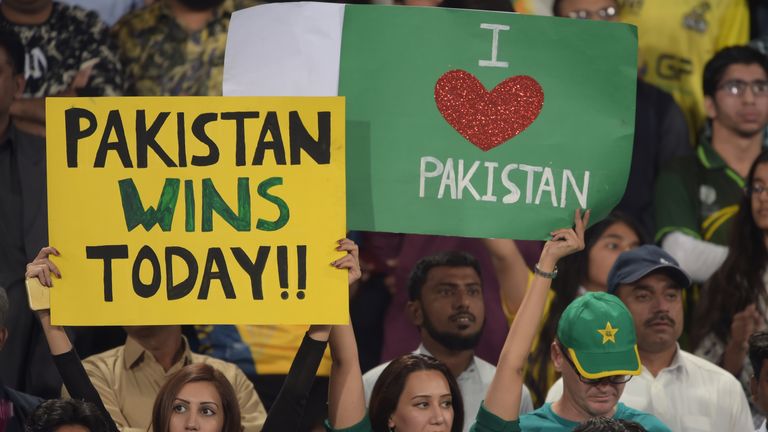 Q: There are suggestions of playing more matches in Pakistan in the third season of the PSL. Would you go back?
A: It's too early to say at the moment. If the security is like it was this year, then I would always consider it. I have been once and it's been a wonderful experience, and if the same level of security and dedication from the PCB were put in place, then I would probably go again. The fact is though, that this is a tough situation for the PCB and they will struggle to get some of the big overseas names over to Pakistan which might scupper their plans a little bit. Regardless of what happens in the future, it was a fantastic experience and the overwhelming support I have got from people has been brilliant. Something as small as playing a cricket game in a country where it means so much to the people, makes you feel like going back again and again.