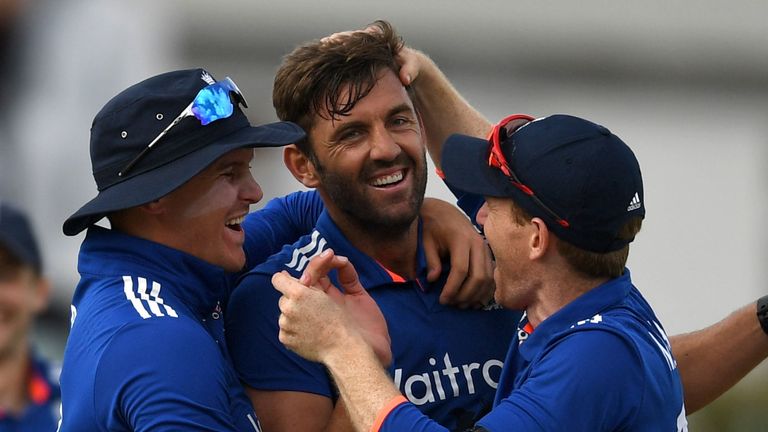 England have just five one-day internationals left before they attempt to win the ICC Champions Trophy on home turf this summer.
But will the players who wrapped up a 3-0 success over West Indies on Thursday be the ones to take the field against Bangladesh in the tournament opener on June 1?
We asked Sky Sports commentators Nasser Hussain and James Taylor to turn selector and pick their starting XIs for that clash, which follows two ODIs against Ireland and three against South Africa in March.
Check out their teams - then us know if you agree with their line-ups by tweeting your thoughts to @SkyCricket…
NASSER's XI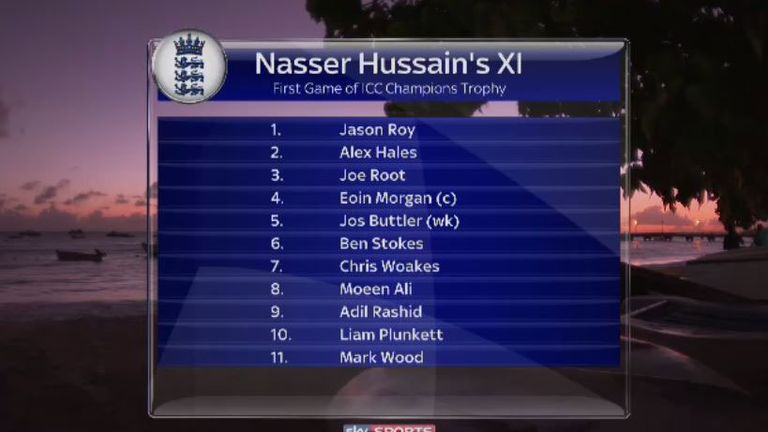 "I took an eternity to pick my No 10 in the team. Everyone else pick themselves, but I couldn't decide between Liam Plunkett and David Willey.
"Willey gets wickets with the new ball and is a big-match player - he likes that stage. Plus, he is a left-arm option and the best sides generally have that option, such as Mitchell Starc with Australia.
"But there can be a tendency for him to bowl five overs up front, after which you don't really see him, so I've gone for Plunkett on the basis that he offers a little bit more across a 100-over match.
"If Mark Wood is fully fit, he has to play, because he's got pace, and is a wicket-taker. When you come up against those gun batsmen in the bigger teams, you need someone who can take wickets in the middle overs."
JAMES' XI
"Jake Ball is perhaps a bit of a surprise selection in my team but he is an exceptionally good bowler - he has all the variations to make a fine one-day bowler. He hits hard lengths, has a good bouncer, a good yorker. He ticks all the boxes, and he can bowl at the death alongside Chris Woakes.
"Willey makes it in as he is a big-match player and offers a bit of variation with the left arm. He takes wickets upfront with the new ball, swinging it back into the right-hander.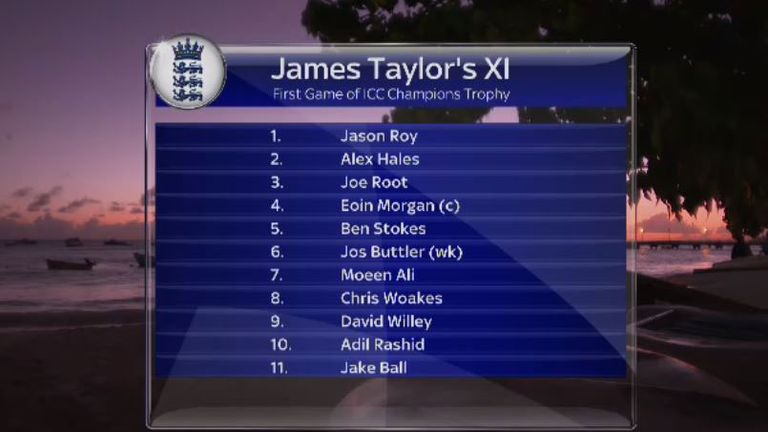 "Mark Wood is one of those X-factor players, he has got raw pace - he is a quality international bowler - but for me, he hasn't played enough ODI cricket in the last year or so to push out Ball or Willey."
Watch every game of the 2017 ICC Champions Trophy live as part of an action-packed summer on Sky Sports, starting with England against Bangladesh on June 1.