Michael Clarke defends Virat Kohli conduct ahead of final Test
'Kohli hasn't done anything that Smith wouldn't do'
Last Updated: 23/03/17 1:25pm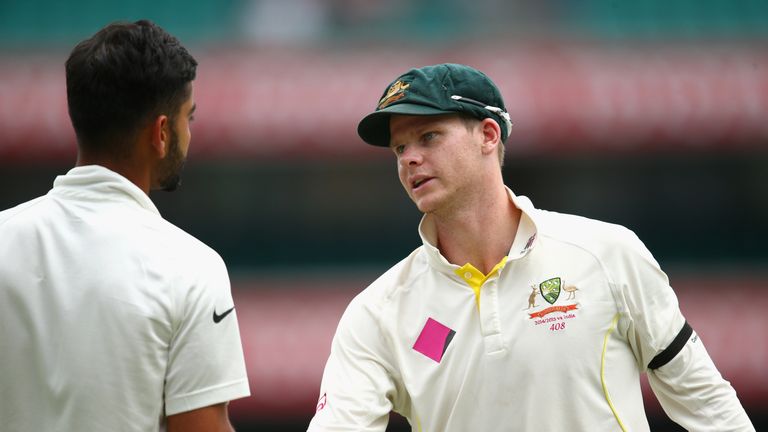 Former Australia skipper Michael Clarke has warned that hostilities between India and Australia risk "getting out of control" ahead of the fourth and final Test.
Kohli has been criticised in the Australian media during the series, tied at 1-1, after accusing his opposite number Steve Smith of systematically abusing the decision review system (DRS) in the second Test in Banglaore.
Smith has admitted breaching the DRS rules by looking up to his own dressing-room to seek advice over whether to review an lbw dismissal, but he insists it was a one-off "brain-fade".
Kohli's failure to substantiate claims that it was part of a wider pattern of abuse prompted Australia's Daily Telegraph newspaper to dub him the "Donald Trump of sport" who peddled "fake news".
Despite clear-the-air talks before the Ranchi Test, more bad blood flowed during the match with India taking offence when Australia's Glenn Maxwell made fun of Kohli's injury by clutching his shoulder in mock agony.
"I don't think Virat Kohli has done anything that Steve Smith wouldn't do or that I wouldn't have done as (Australian) captain," Clarke told the India Today television network.
"I see the Australian in Virat Kohli. That toughness that he displays on the field; that was the way I was brought up by all the champions in the team that I came into."
"He [Kohli] may come up with a big century and win India the series in Dharamsala."
Indian batsman Cheteshwar Pujara has also sought to defend Kohli from the Australian media.
"He is a great leader and so we are fully supporting him," Pujara said. "He is one of the great ambassadors of the game.
"I think the focus has shifted somewhere else, which shouldn't have happened. We are very much focused on the game."
While the normally prolific Kohli has managed to score just 46 runs in the first three Tests, Pujara has been in outstanding form for India and hit a double century in the last Test in Ranchi.
Watch the fourth and final Test between India and Australia live on Sky Sports 2 from 3.50am on Saturday.
Sky customers can now upgrade to Sky Sports and get 12 months for just £18 per month. Upgrade now!