England's Stuart Broad drops catch but runs out Windies' Kyle Hope for a duck
Last Updated: 30/08/17 11:02am
Is there a worse way to get out in cricket?
Windies' batsman Kyle Hope could only look on in dismay on day five of the second Test against England as he was run out for a duck at the non-striker's end in the most unfortunate of circumstances.
The number three was caught short of his ground after team-mate Kraigg Brathwaite drove a catch back to Stuart Broad, who spilled the chance only for the ball to divert via his hands and right leg onto the stumps.
Watch the wicket by clicking the video above.
"I have to tell you it happened once to me in my career - it is a horrible feeling," said Ian Botham on Sky Sports Cricket.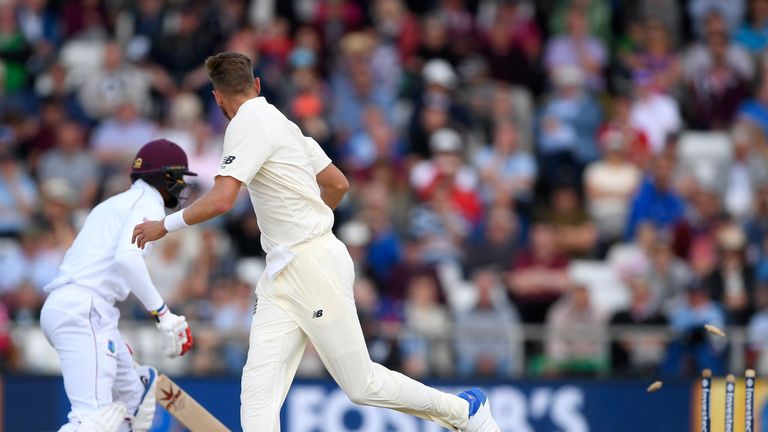 "Broad will feel that he should have caught the ball; his immediate reaction was disappointment but then he looked back and saw it go straight onto the stumps. What a way to go out."