Tour de France 2017 route suits Chris Froome despite steep climbs
By Matt Westby
Last Updated: 26/10/16 2:03pm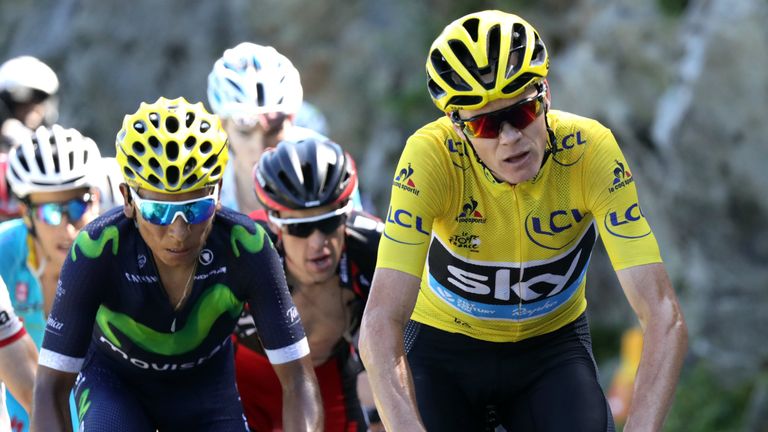 The climbs may be steeper and there is less time trialling than usual, but make no mistake, the route for the 2017 Tour de France is still ideal for Chris Froome.
At an unveiling ceremony in Paris on Tuesday, race director Christian Prudhomme made little attempt to hide the fact that the course had been designed to end Team Sky's monopoly, saying it would "break the catenaccio", shake the Tour up and make stages harder to control.
That may all be true, but what is also fact is that Froome is so versatile and so adept in every area that pretty much any course other 21 flat and rolling stages would suit him.
Prudhomme's unique selling point of the 2017 Tour is that although there will be only 23 mountains in total next year, five fewer than 2016, a handful of them will be much tougher than normal and should make for a closer, climber-friendly race.
The idea is that gradients reaching up to and beyond 20 per cent will encourage long-range attacks and cause Froome's team-mates - and those of his rivals - to be dropped, leaving only leaders left to fight it out between themselves.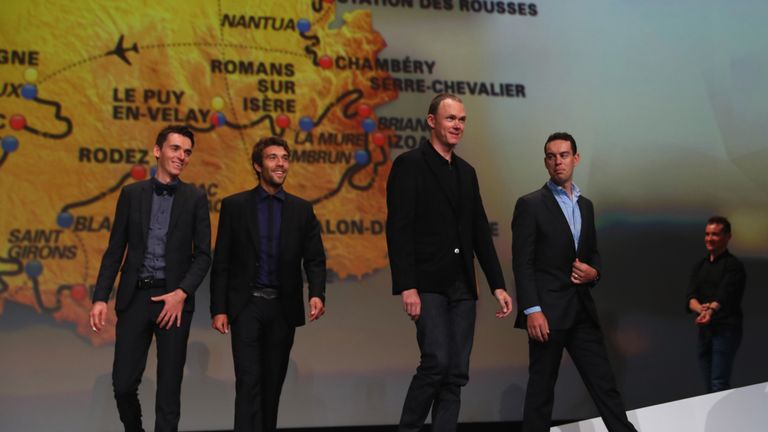 It's a good idea in principle, but watch highlights of this summer's Vuelta a Espana and you will see that Froome regularly had just one team-mate by his side in the mountains, Leopold Konig, yet still finished a close second to Nairo Quintana and only missed out on overall victory because of one bad day.
And what triggered that bad day was not the gradients of the climbs but the length of the stage, which was just 118.5km. The short distance tempted Alberto Contador into launching an early attack and it caught Froome out, costing him more than 2min 30sec and, ultimately, the race win.
The Tour organisers took note and have included a 100km mountain stage from Saint-Girons to Foix in the 2017 edition. It could well be this short day, rather than gradients, that Froome ends up being most worried about.
As well as steeper climbs, next year's Tour will also carry less individual time trialling than 2016, with 13km and 23km tests on stages one and 20 representing an 18.5km reduction.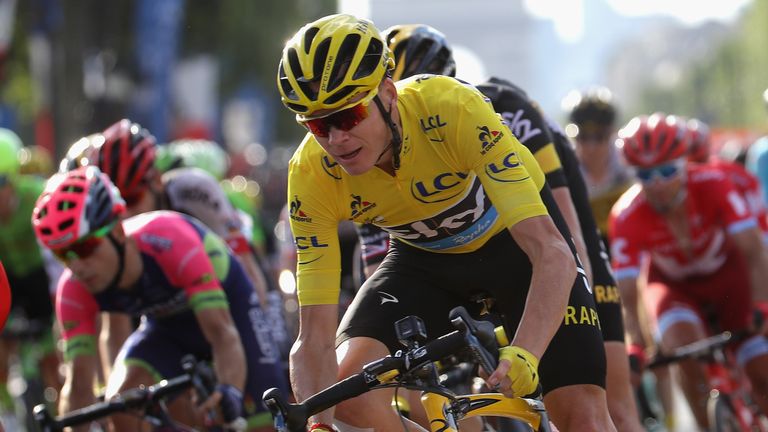 On paper this looks a blow to Froome, who gained a total of 3min 15sec on Nairo Quintana, 3min 31sec on Romain Bardet, 3min 21sec on Adam Yates and 2min 38sec on Richie Porte over the course of the 2016 race's 54.5km of individual time trialling.
However, if you use the same ratio of seconds gained per kilometre as in the 2016 Tour, Froome will take 2min 8sec out of Quintana, 2min 19sec out of Bardet, 2min 12sec out of Yates and 1min 44sec out of Porte in the 2017 time trials and therefore has little to be despondent about.
Also don't forget that the 2015 Tour contained only 13km of individual time trialling and Froome still won it, so 36km remains more than enough.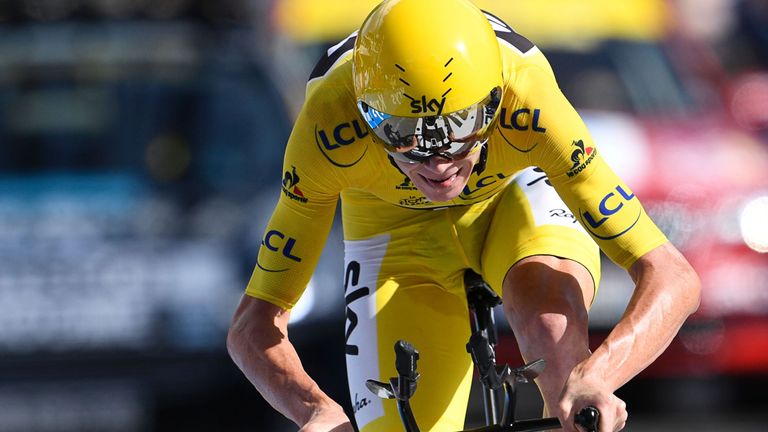 This is not to say the likes of Quintana, Porte and Contador should be dispirited by the Tour route. Organisers have unquestionably handicapped the defending champion and given his rivals a better chance than ever of beating him.
But Froome remains the stand-out favourite and it will take an almighty performance to deny him a fourth yellow jersey.
You can watch Chelsea v Man Utd, plus England's tour of Bangladesh and the US Grand Prix on Sky Sports. Upgrade now and enjoy six months at half price!