Emma O'Reilly says she still has plenty of questions to ask Lance Armstrong
Emma O'Reilly says she would be willing to meet up with Lance Armstrong after he finally verified her allegations.
Last Updated: 19/01/13 9:12am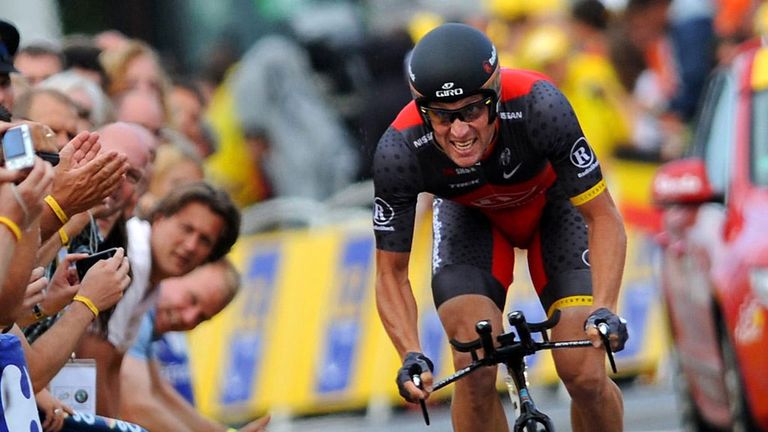 O'Reilly, a former assistant on Armstrong's US Postal team, claimed in a 2004 book that she had been required to dispose of used syringes and that Armstrong had a prescription for corticosteroids back-dated at the 1999 Tour de France, in order to avoid a positive doping test.
Armstrong responded by publicly attacking O'Reilly and also suing her and The Sunday Times, which had published extracts from the book.
However, Armstrong has since been stripped of his seven Tour de France titles and this week he admitted to TV host Oprah Winfrey that O'Reilly's claims about him were true.
And O'Reilly says Armstrong has tried to contact her by phone but that she would rather speak to him in the flesh.
She told the Daily Mail: "Lance responded to my accusations that he was a drug cheat by branding me a prostitute and an alcoholic.
"(In the Oprah Winfrey interview) he said I was one of the people who had been 'run over' and that he owed me an apology but, more crucially, he confirmed that my story about a back-dated prescription was true.
"There was this tightness in my chest that was suddenly released. I don't think I'd even realised, in all these years, that it was there.
"I actually broke out in a sweat. The one person who could back up my story, who could convince the world I was telling the truth, had finally done so.
"He said he had reached out and tried to contact me. I want to speak to him but I'd rather do it face to face. I'd like to explain why I told my story in the first place.
"I'd like to ask Lance how he could come after me in the way he did, when he knew what I was saying was true. He told Oprah he couldn't remember suing me, but I don't believe that for a second.
"There is a part of me that does have a bit of sympathy for Lance. I know this will be killing him. But, at the same time, I think about the way he hid behind the cancer in trying to defend himself. What a piece of work he is."