Italy's Olympic Committee to investigate newspaper claims about Mario Cipollini
Italy's Olympic Committee will investigate newspaper claims that Mario Cipollini took performance enhancing products.
Last Updated: 11/02/13 10:03pm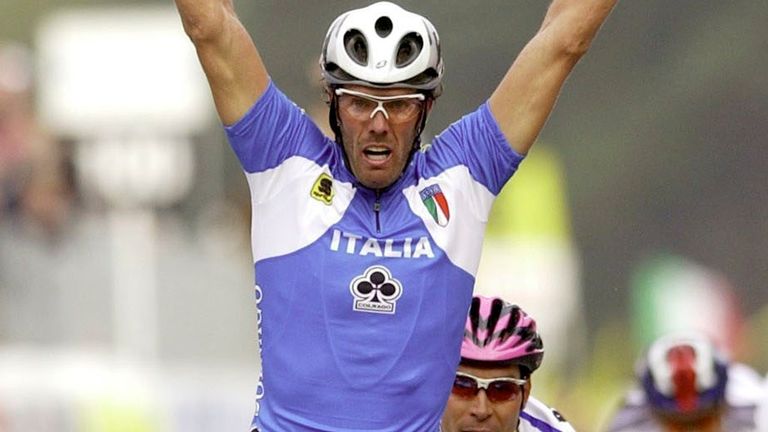 Cipollini, world road race champion in 2002, was accused by La Gazzetta dello Sport on Saturday of being a client of Doctor Eufemiano Fuentes who is currently standing trial in Spain on charges of administering doping products.
The report claims to have solid evidence of a sophisticated doping programme Fuentes prepared for Cipollini during the years 2001 to 2004, which include the use of the banned blood booster EPO (erythropoietin), blood transfusions and growth hormones.
Cipollini's lawyer has refuted the allegations and indicated the possibility of launching legal proceedings against the newspaper.
A brief statement on the Olympic Committee website read: "The anti-doping commission wishes to announce the opening of an investigation following recent press reports pertaining to the cyclist Mario Cipollini."
The Gazzetta published charts from 2002 and 2003 which claim to show the exact dates of when Cipollini took drugs in a bid to boost his performance.
The report claimed that in 2002, Cipollini used "13 blood bags", continuing in the same pattern through 2003 when he used up to nine before the start of the Giro d'Italia in May.
With nearly 200 wins in his career, from 1989 to 2005, Cipollini, now aged 45, is considered one of the greatest sprinters of all time.
Included in his honours list are a dozen Tour de France stages and 42 from the Giro d'Italia.