Lance Armstrong has 'virtually given up riding' in wake of doping revelations and life ban
Lance Armstrong has "virtually given up riding" after becoming disillusioned with cycling.
Last Updated: 06/12/13 11:28am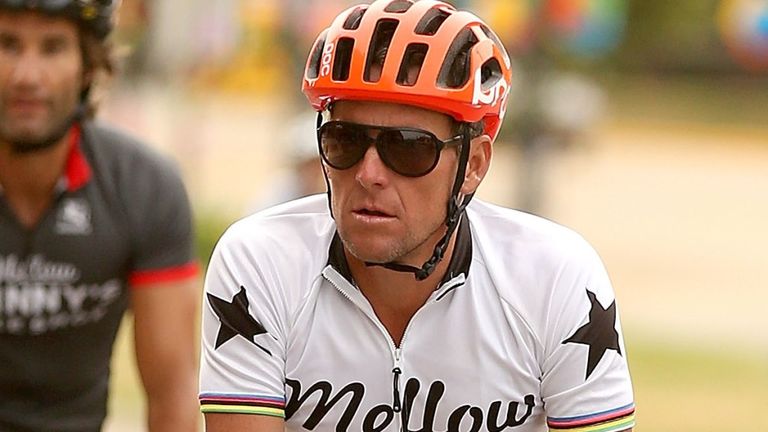 The 42-year-old American was stripped of his seven Tour de France titles and given a lifetime ban from sport last year after being exposed as a "serial cheat" by the United States Anti-Doping Agency.
He admitted to doping during a television interview in January but remains bitter about the severity of his punishment given that some other confessed cheats caught up in the investigation served only six-month suspensions.
In an interview with Gazzetta dello Sport, the Italian sports newspaper, he said: "The bike? No more cycling. I have virtually given up riding in the last year. I only ride with friends. I have got a feeling of rejection for cycling at the moment.
"My punishment is a thousand times bigger than the crime I committed. They have chosen me as the symbol of those years, even if the top riders from then, plus the managers and the doctors from back then, were all in the same boat. They could have given me a ban that was five, six or even ten times bigger, but not a thousand times."
Armstrong also reiterated that he did not dope during his return to professional cycling in 2009 and 2010 following temporary retirement.
He added: "I have already told too many lies and I can't allow myself to tell more. But I repeat, in 2009 I stayed well away from doping. I think the urine and blood samples from that year are still available. If someone goes and controls them, they wouldn't find traces of doping in mine."