Cycling Independent Reform Commission set up by International Cycling Union to probe doping
An independent commission has been set up to investigate doping in cycling.
By Matt Westby
Last Updated: 14/01/14 2:13pm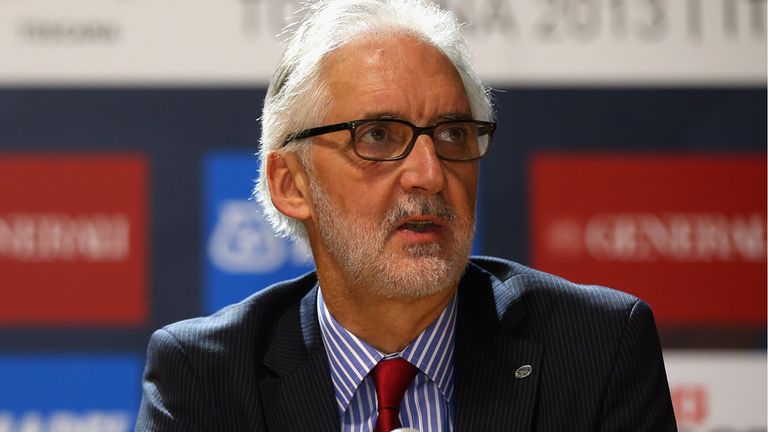 The Cycling Independent Reform Commission was a key part of new UCI president Brian Cookson's election manifesto and has taken just over three months for the Briton to set up.
The body, which has already started work and is scheduled to have completed its investigations by the end of this year, will be funded by the UCI but is fully autonomous and will not receive external instruction.
It will be chaired by Swiss politician Dick Marty, with German anti-doping specialist Ulrich Haas and former Australian Army officer and United Nations war crimes investigator Peter Nicholson acting as vice-chairmen.
Testimonies
The commission will seek testimonies from people with knowledge of doping in cycling and talks have already begun with the World Anti-Doping Agency over offering incentives for those individuals to come forward.
That could include Lance Armstrong, who on Wednesday reiterated his willingness to cooperate "openly and honestly with any UCI commission that contacts me".
Cookson said: "This commission will investigate the problems cycling has faced in recent years, especially the allegations that the UCI has been involved in wrongdoing in the past - allegations which have done so much to hurt the credibility of the UCI and our sport.
"Their work will also be focused on understanding what went so wrong in our sport and they will make recommendations for change so that as far as possible those mistakes are not repeated."
Access to UCI data
The commission, which will be based in Lausanne, Switzerland, will be given access to computers and files seized from the UCI's offices in Aigle in the immediate aftermath of Cookson's election in September.
Cookson added: "My vision is simple, I want us to be the best international federation in the world, a federation that merits its beautiful and enduring sport, and I want our sport to be one in which everyone - fans, participants, media, sponsors, governments - can have the utmost trust and confidence."
Armstrong is willing to testify in return for his lifetime ban from sport being brought into line with other dopers who received more lenient sentences. However, any decision on a reduction would ultimately lie with the United States Anti-Doping Agency, who imposed the initial suspension.
Nicholson, meanwhile, is the most eye-catching inclusion on the commission. He is the former chief of investigations of a UN Independent Commission investigating terrorism in Lebanon and has also investigated crimes in Uganda and the Democratic Republic of Congo.