Santos Tour Down Under: First stage in doubt because of bushfire threat
Officials fear having to cancel the opening stage of the Tour Down Under on Tuesday because of bushfires.
Last Updated: 18/01/14 10:55am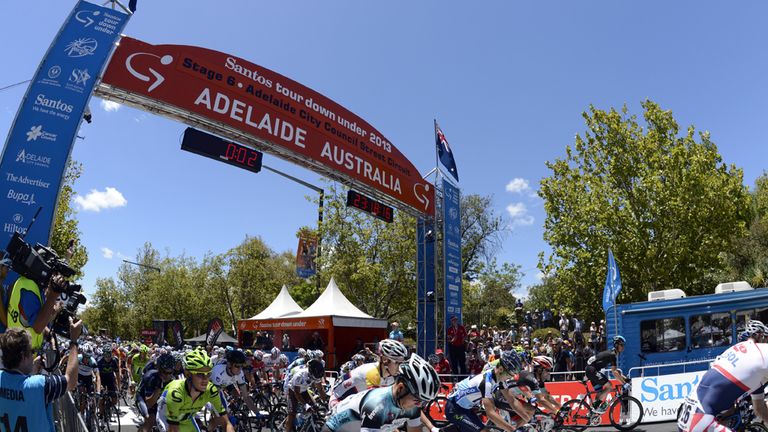 Riders have been training in temperatures over 50C in the run-up to the first UCI WorldTour race of the year, with the hot conditions and winds causing havoc across much of south Australia.
After a street race in Adelaide on Sunday, the main event begins with a 135km stage from Nuriootpa to Angaston in the Barossa Valley on Tuesday, right in the centre of the area under a severe fire threat.
Race director Mike Turtur said: "From a race point of view, we are taking regular updates from authorities in terms of what is happening there.
"If it is a no-go zone for the Barossa, it is a no-go zone - simple as that. Possibly the cancellation of the stage, depending on the advice from the correct people.
"Any activity in the region that is deemed to be dangerous to the public, then obviously you can't ask people to go into the area. It would be crazy to do that."
Turtur said a further meeting would take place with local authorities on Monday to make a final decision on whether the stage will be held, with no chance of rescheduling it.
"If we are doing a track race, no problem," he added. "When you are dealing with the logistics of road racing, it is difficult to redesign the stage on the run."
Should it go ahead, you can watch stage one of the Santos Tour Down Under live on Sky Sports 1 on Tuesday. Coverage starts at 2am. Full TV schedules here