20 questions: Gabriel Rasch
Gabba takes time out of his Classics preparations to answer our fun quickfire questions.
Last Updated: 01/03/14 5:57pm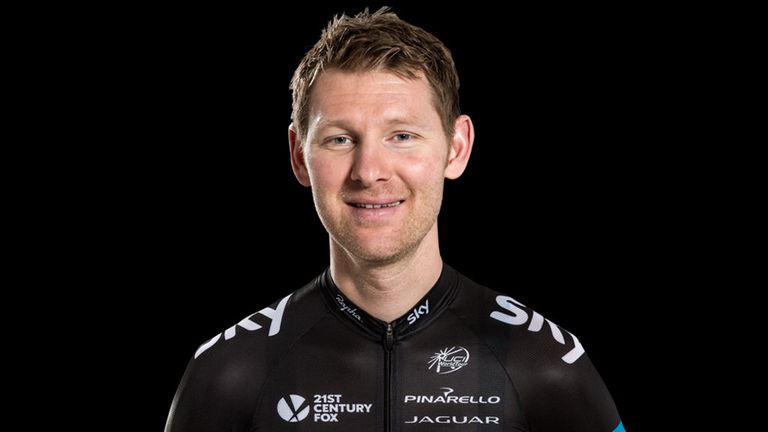 The spring Classics kick off this weekend with Omloop Het Nieuwsblad on Saturday being followed by Kuurne-Bruxelles-Kuurne 24 hours later. It will be Gabriel Rasch's final campaign on the cobbles before he makes the switch from rider to Sports Director, so we thought we'd get in quick with these fun and thought-provoking questions:
If you could go back in time, which period would you go to?
I wouldn't want to go back in time, I'm happy in the present right now with my wife and baby daughter.
Can you play a musical instrument?
I used to play a flute when I was a child but I stopped playing many years ago.
If you were a superhero what powers would you have?
I'd be a Jedi - like in Star Wars.
If you had to be tied to a team-mate for 24 hours, who would you pick?
It would have to be Edvald [Boasson Hagen] I think. Why? Because I could speak to him in Norwegian.
What's you favourite pizza topping?
Spiced salami.
Have you ever Googled yourself?
Yes I have. It's nice to look back at old articles and pictures from time to time.
Have you got anything you should throw away but you can't?
I only moved into a new house two years ago so I don't have much junk, I think I'm all good in that respect.
If you could join any music group, who would you join?
Daft Punk. They wear masks so you wouldn't know I was in them. Maybe I am already in them actually, who knows?
If you could change anything about yourself, what would it be?
I'd like to be a better cyclist.
What football team do you support?
I don't really support a football team. When I was little everyone supported Manchester United or Liverpool so I chose to be different by supporting Queens Park Rangers. I thought they had a cool name.
If you were in charge of a country for the day, what would be the first law you'd make?
It's a bit of a random one but since I have a one-year old daughter, I'd make sure there was more than one Kintergarten intake per year in Norway.
What's your favourite sport apart from cycling?
Ice Hockey. My favourite team are the Edmonton Oilers.
If you could learn any language fluently, what would it be?
Chinese. I've always wanted to speak it.
What would be your dream sandwich?
Something with chicken and pesto in it.
Would you rather be invisible or able to fly?
I'd prefer to fly, that would be a really cool thing to do.
Would you rather be really, really big or really, really, small?
I don't really know why, but I'd rather be really, really big.
What would be your dream car?
A top-of-the-range Porsche.
What was the last film you saw?
The Men Who Stare At Goats. I saw it on a flight. It was OK, but nothing special.
What's the most unusual thing you've ever eaten?
Being a sportsman you can't take that many risks with food. I do have some whale meat in my freezer though, although I haven't tried it yet. That's pretty unusual I guess.
What's been the best decision you've made in your life so far?
Having my daughter.