The World Darts Championship could be held abroad one day, says Barry Hearn
By James Dielhenn
Last Updated: 07/01/16 11:44am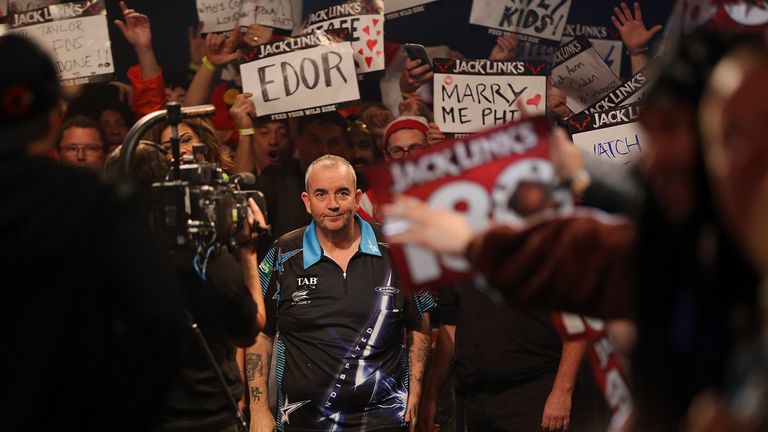 PDC chairman Barry Hearn has vowed to take major darts tournaments around the globe after another hugely successful World Championship at Alexandra Palace.
The sport's top event has become synonymous with its London home and, although that won't change in the short-term, Hearn has outlined a vision for arrows to be thrown across the globe.
And Hearn believes unearthing a new generation of players from new countries is the key to unlocking fresh markets.
Hearn said: "I dreamt that I found a Chinese player who never missed the treble 20! Imagine those billions of people, if they adopted this game, what would they find?
"They would find a robot somewhere that never missed and that comes with a huge amount of financial benefit for the whole sport by giving us a new area to work with.
"We're a long way on this journey but we're a long way from where I want to see it go. The first 10 years have been absolutely unbelievable but they've been a domestic 10. Now I need a global 10, and to find superstars in these countries.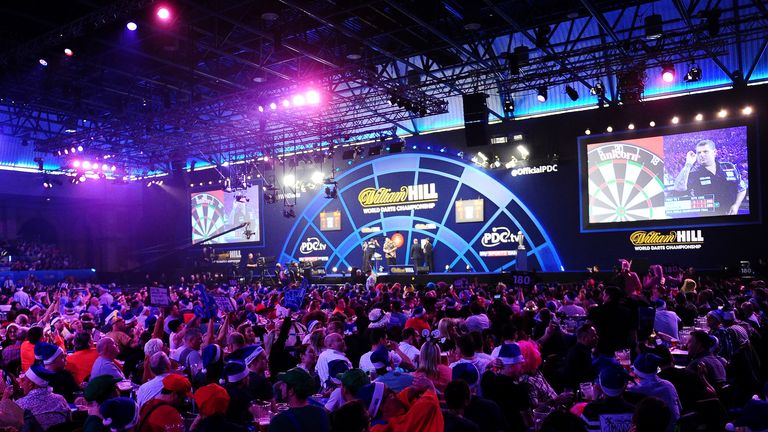 "Take Germany for example, it's a massive market for us. It's second to football in terms of audience. What am I missing? One German star. If someone like Max Hopp becomes a top-16 player the market will grow again."
The World Series of Darts, a PDC event that tours the world's top players around locations such as Asia and the Middle East, is a tentative step to much bigger things, Hearn said.
We're a long way on this journey but we're a long way from where I want to see it go.
Barry Hearn
He claimed that the time isn't right for the World Championship to leave Ally Pally but, one day, it could be held abroad.
"Where we've come in the last 10 years has been unbelievable but we're still not there in terms of perception and the sport's perceived skill level [around the world]," Hearn added.
"It's probably too early to take a financial risk for such a big event and move it around the world. So we created the World Series as a half-way house.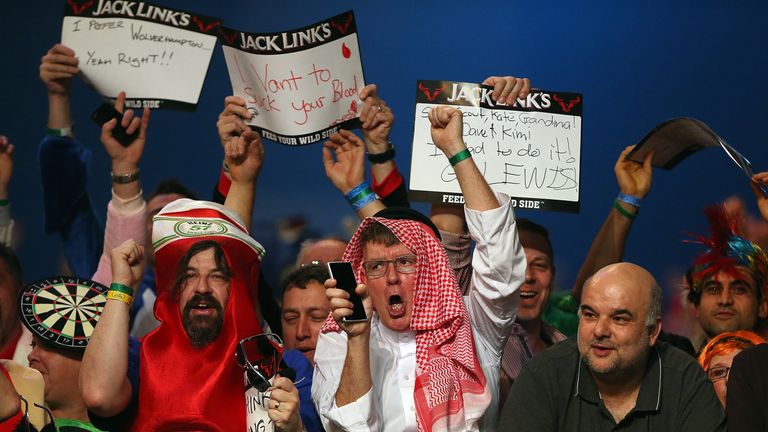 "We said, 'We'll show you the world's top players, we'll make sure it's an exciting night'. We sold 16,000 tickets in New Zealand.
"We're only limited by our own imagination and my imagination is for this game to become the working man's golf. It's cheap to play, it's accessible and it doesn't require running sub-10 seconds 100 metres. Some darts players would find that difficult."
Your favourite darts players will be back on Sky Sports when Premier League Darts begins on February 4.