Raymond van Barneveld celebrates his 50th birthday as the Premier League hits Belfast
Lord of the oche reaches half a century on Thursday night, but it's just business for Barney
By Raz Mirza
Last Updated: 20/04/17 9:33pm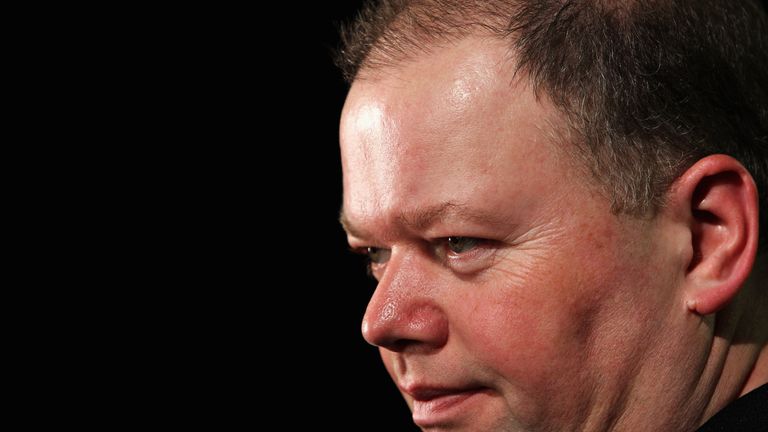 Raymond van Barneveld will celebrate his 50th birthday by taking on his Dutch nemesis Michael van Gerwen as the Premier League hits beautiful Belfast on Thursday.
It all began in 1984 when teenager Van Barneveld entered his local bar in Den Haag with his father and the rest is history.
He won his first world title in 1998 and never looked back, with a further four to follow, including the most famous of them all against the mighty Phil Taylor at the peak of his power in 2007.
As he approaches half a century, the great Dutchman may suffer from diabetes that is affecting his vision, but he has no plans on closing his arrows case for good, with his target being another five years at the oche.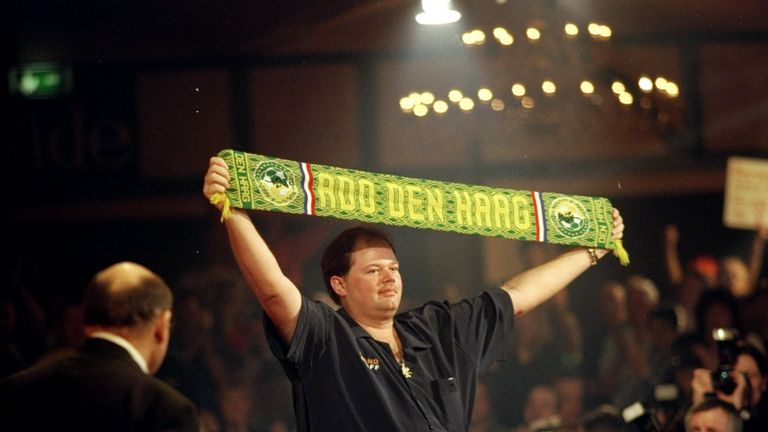 He remains a fans' favourite. Loved by millions for his relaxed style, manner on the oche, and constant desire to thrill planet darts.
"My dad used to take me to a bar in the Haag called 'The Entertainer' and sometimes he would take me along on a Friday afternoon to throw darts. I was only 13, 14 at the time, but then I left it for a couple of years and I came back when I was 16, 17. I asked for a dartboard for my birthday in 1984 and since then I was hooked," Van Barneveld told Sky Sports in an exclusive interview.
"There was a guy named Jan Brouwers who spotted me. He was in our local pub and every Saturday night when there were tournaments going on. I was in the third division at the time, while he was a first division player. He saw me play and told me 'Ray, I think you're a top class player. Can I help you, sponsor you and drive with you to tournaments in Holland?' He asked my dad for permission and from then on Jan was with me for the next three years.
"At the time my idols were Eric Bristow and Bob Anderson and later it became Phil Taylor when I saw him winning his first world title - I thought he was just phenomenal."
The 2007 World Championship final at the Circus Tavern against Taylor was a defining moment in the Dutchman's career, having made the switch from the BDO earlier that year, where he ruled the roost.
Nobody was able to live with Taylor's presence on the oche as he won title after title, dismantling players along the way. But Van Barneveld quickly became a player to be reckoned with, and when the two men collided at the peak of their powers, Barney shocked the world with a dramatic sudden-death leg victory.
Although it was his greatest triumph, Van Barneveld recalls his recent World Championship matches with world No 1 Michael van Gerwen as defining moments in his darting revival.
"I beat him in a last 16 match 4-3 and then last year it was another great battle in the semi-finals. I averaged 109 and 68 per cent on the doubles and still lost 6-2," he said.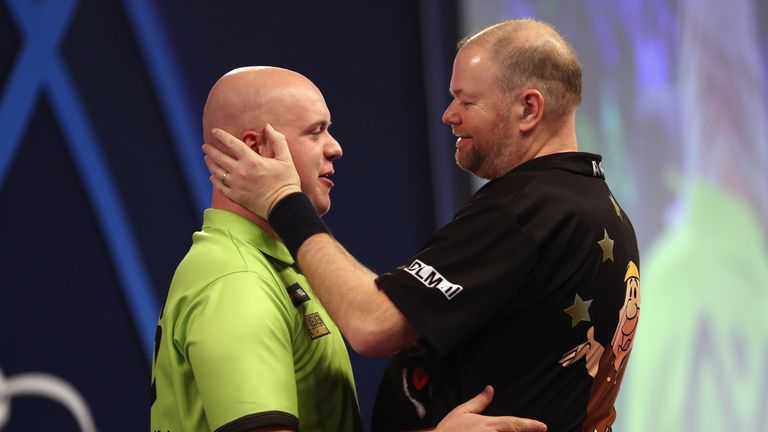 "Michael gets the best out of me, but I'm a winner. Third-place means nothing and second-place means nothing - I only want to finish first.
"I've played eight World Championship finals so far and if you ask the man on the street if you know Raymond van Barneveld, they say 'yes' and then you ask how many world titles has he won, they'll say 'probably five'. But if you ask them how many times has he been in a world final? They won't know. That means people are only interested in winners.
"For the last two, three years I'm not winning anything and you're thinking whether it might be time to give up. But no, it's not time to give up - I'm going to play for five more years. When I become 55, I will make a decision.
"The way it's like now you can't have one weekend off. From February until May your life stops and it's constantly darts, darts, darts. Sometimes you say to yourself, 'I'm 50 now. It could be time to take a step back and try to be at home with my wife and kids'. I've got a grandson who I don't see very often so by the time you know it he'll be asking me for my car keys.
"The day he was born I wasn't there because I was due to play Stephen Bunting at the World Championship, and when he turned one, I wasn't there because I was playing Alan Norris. I've had a phenomenal career and I'm happy to be such a popular player but sometimes you need to ask yourself 'how much is left in the tank? and 'can I do this again, again and again?'."
Van Barneveld believes he has earned fans' respect for putting darts on the map in Britain, Germany and The Netherlands but admits it will be tough for him to say no to friends and family when they text and call to wish him happy birthday on Thursday as he prepares to take on Van Gerwen in Belfast with vital Premier League points on offer.
"I'm not always a Mr nice guy - I can be a bully. I'm not a nice person when I lose, I know that for myself because I go straight to my room and close the door.
"You want to win and I have to tell myself 'can I still do that?' and I think the answer is yes, but sometimes the mind and body says no. My eyes are getting worse after 33 years in this game and I know I'm still playing well, but I'm not winning."
And if there was one birthday wish for Barney, he replied: "I want to take one weekend off a month next year to do some nice things with my family.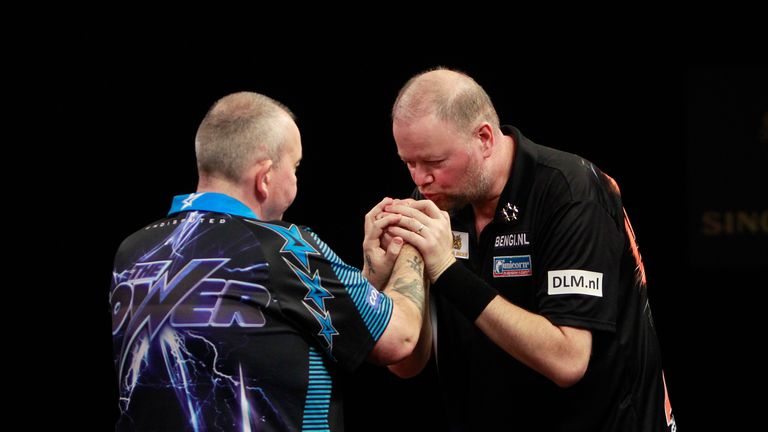 "Phil Taylor is a happy man now. He told me that he's so happy to finish playing after the Worlds so that he can pick his life back up. He's going to be playing 120 exhibitions next year - he can be himself.
"Sometimes I'm dreaming of a time I can join Phil playing exhibitions and say no to tournaments. But at the end of the day winning is the best medicine ever."
You can see all the action from The SSE Arena in Belfast on Thursday from 7pm on Sky Sports 1 HD, including the all-Dutch clash between Raymond van Barneveld and Michael van Gerwen.
Grab a NOW TV Sky Sports Day Pass and watch Premier League Darts from Belfast on Thursday night for just £6.99. No contract.
Sky Customers can now upgrade to Sky Sports and get 12 months for just £18 per month. Upgrade now!
Who will win the Premier League? Let us know your thoughts by tweeting @SkySportsDarts or by using the comments box below - sign in with Facebook. Follow us on Twitter & use #LoveTheDarts