Peter Wright reflects on defeat to Michael van Gerwen in Premier League Darts final
Last Updated: 19/05/17 11:13am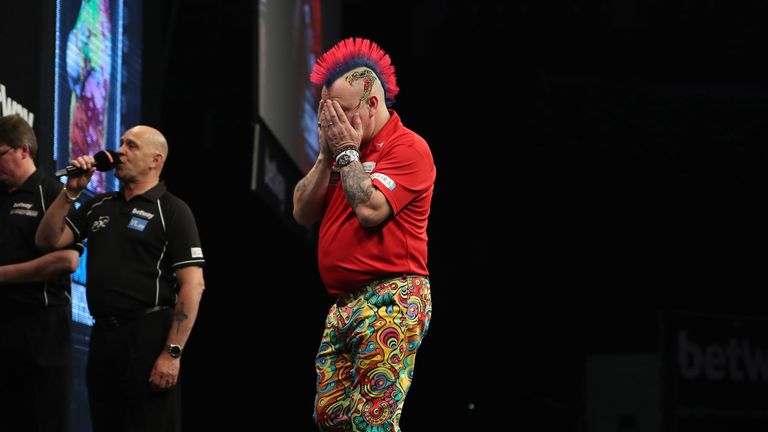 Peter Wright paid tribute to Premier League Darts champion Michael van Gerwen but admitted he let the world No 1 off the hook.
Snakebite had survived a semi-final fightback from Phil Taylor to book his showdown with MVG, the latest showpiece final in a brilliant year for Wright.
Having surged into 5-1 and 7-2 leads, Wright was in pole position to claim the biggest title of his career and add to the UK Open he claimed in March.
But he was unable to get over the finishing line as he threw a missed dart at double-16 and five at double eight in the 20th leg that would have given him the title.
"Michael will know I've let him off," said Wright.
"I can't believe I missed so many darts at a double. You can't have five darts at a double to beat the number one in the world and double world champion, and it's something I've got to learn."
However, having risen to third in the world rankings on the back of three years of superb arrows, Wright vowed to learn the lessons of a brutal defeat in the capital.
"I'll go back to the practice board and then get him next time. At the moment I think I should have won, but that's gone and I'll start to think about the next tournament.
"You've got to learn to lose before you win, and I'm not going to lose anymore - the wins are coming."
"Well done to the champion, fair play to Michael," said Wright. "It's been a good season, the top two players finished one and two.