Fernando Alonso says McLaren-Honda braced for 'difficult' Australian GP
Honda chief says improvement made with mapping and other changes for Melbourne
By Jonathan Green
Last Updated: 21/03/17 1:43pm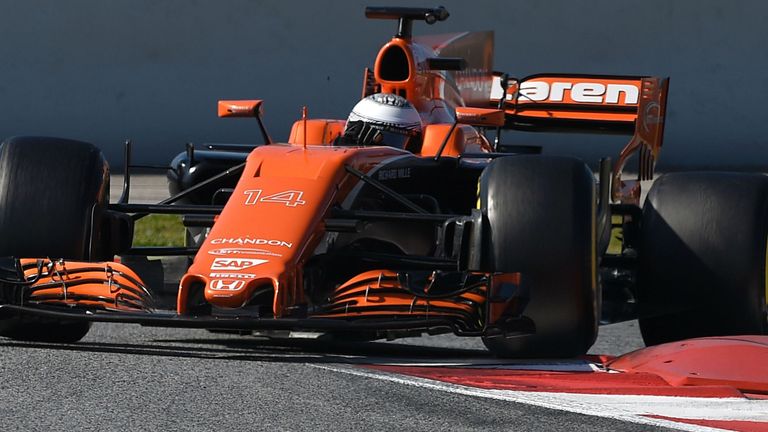 Fernando Alonso admits McLaren are braced for a "difficult" weekend in Australia, although Honda are optimistic they have made progress with their engine.
The team endured an abject fortnight of testing in Barcelona, completing the fewest number of laps while their fastest lap was three seconds off the pace set by Ferrari.
The MCL32 car broke down on four separate occasions over the final two days of winter testing and Sky Sports understands Honda's engine was effectively shaking itself apart.
Honda have been working to find a solution to their problems but Alonso, who delivered a withering rebuke of McLaren's power suppliers in Barcelona, is expecting a tough time in Melbourne.
"After a difficult two weeks of testing we're prepared to face a difficult weekend in Melbourne," Alonso said.
"We'll do our best with what we have and there's a lot of hard work and collaboration happening within the team, but the lack of time before the first race means you have fewer options for big changes.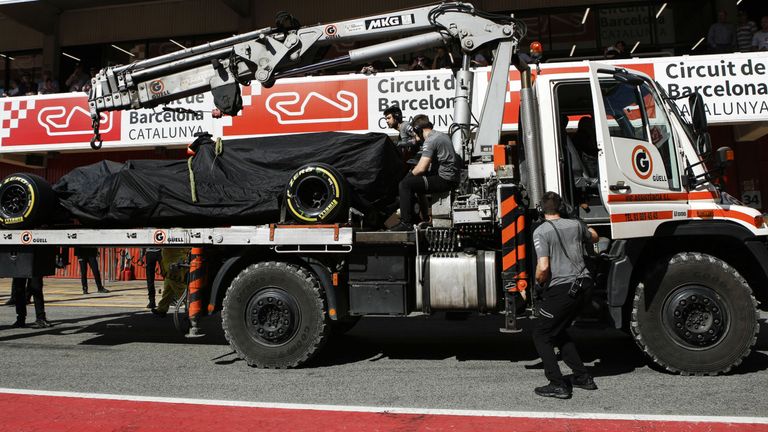 "The first step will be to work on reliability before we can make any assumptions or predictions about performance, and we will try to enjoy the weekend as much as we can."
McLaren-Honda's reliability problems meant their longest stint during winter testing was just 11 laps - not even a fifth of the distance of the Australian Grand Prix.
Predict F1 2017's final standings
Honda F1 chief Yusuke Hasegawa said the Japanese manufacturer had made progress with mapping and was confident they were moving in the right direction.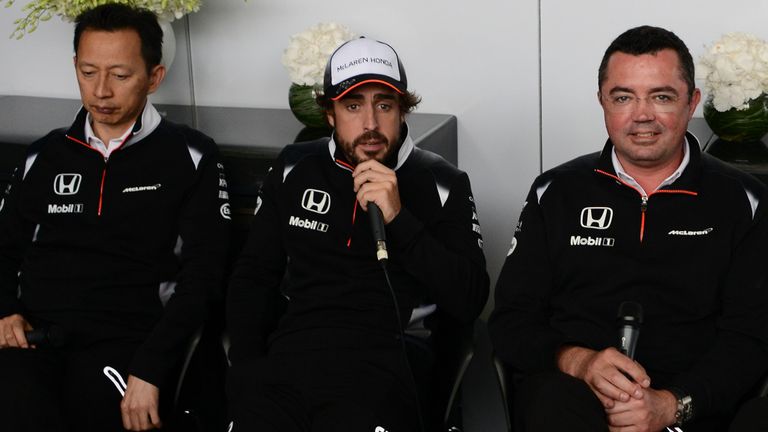 "In terms of performance, there has been room for improvement with mapping in order to have better driveability, and with further analysis we were able to make additional changes to be ready for Melbourne," he said.
"We know we are heading in the right direction and we'll continue our efforts in order to increase our competitiveness throughout the season."
Watch the Australian GP, the first race of the 2017 Formula 1 season, live only on Sky Sports F1 this weekend and in incredible Ultra HD for the first time! The race begins at 6am on Sunday. Check out all the ways to watch F1 with Sky Sports - including a NOW TV day pass for £6.99!
Sky customers can now upgrade to Sky Sports and get 12 months for just £18 per month. Upgrade now!