Lewis Hamilton offers support to British driver involved in horrific crash
By AFP Sport
Last Updated: 20/04/17 12:00am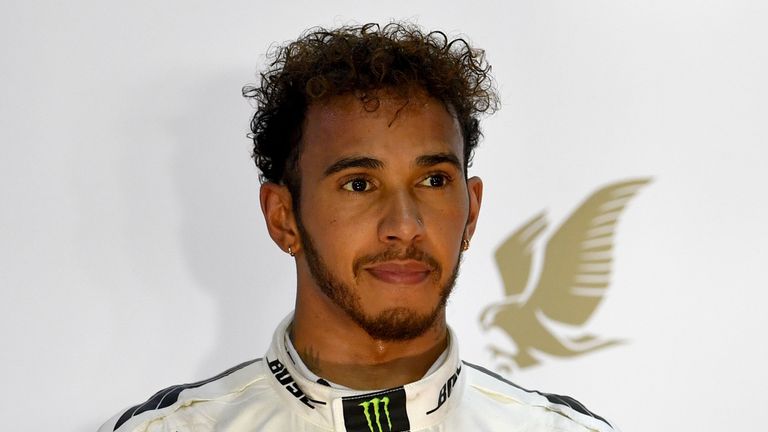 Lewis Hamilton has shown his support for teenage British motor racing driver Billy Monger, who had both legs amputated in a horrific high-speed crash.
17-year-old Monger was left fighting for his life after the crash in a Formula Four race at Donington race track on Sunday, an incident which left him trapped in his car for around 90 minutes.
Now, a crowd-funding campaign has been set-up with a target of £260,000 and Hamilton has backed the initiative.
"I have only just seen the news of this tragic incident," tweeted Mercedes star Hamilton with a link to the fund-raising site.
"Thoughts and prayers are with you and your family, @BillyMonger."
Sergio Perez, a rival of Hamilton in the F1 championship, also appealed for help.
"Let's help our fellow and his family thru this tough times! @BillyMonger," tweeted the Mexican Force India driver.
Monger was injured in a collision with a car being driven by Finland's Patrik Pasma which appeared to have stopped on the track.
On-board footage from a camera on Monger's car showed him seeming to run into the back of Pasma's stationary car.
After being trapped in his car, the British driver was airlifted to hospital in nearby Nottingham.
"After being involved in one of the most horrific crashes motorsport has seen Billy Monger is a teenager that needs little introduction. Thousands of people have already watched the haunting footage of the crash which left Billy fighting for his life," said a statement on the fund-raising page.
"Sadly Billy has had amputations to both legs."