AFCON Profile: Libya
Libya are just one of 16 teams set to contest the 2012 AFCON finals. This way for a full overview of Marcos Paqueta's squad.
Last Updated: 18/01/12 10:28am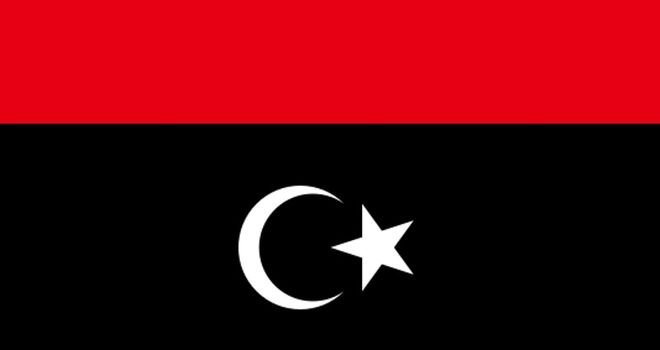 Libya is situated in North Africa and is bordered by the Mediterranean Sea to the north, Sudan to the southeast, Egypt to the east, Chad and Niger to the south, as well as Algeria and Tunisia to the west.
The Mediterranean Knights' qualification for the 2012 African Cup of Nations was no small feat given the nation's recent civil war which resulted in Colonel Muammar Gaddafis dictatorship being toppled by the National Transitional Council (NTC) in the Battle of Tripoli in August 2011.
Libya played its first match after the civil strife on September 3, 2011 with a new uniform sporting the NTC's flag of Libya and coach Marcos Paquetá announced afterwards the team was now "not only playing for football success but for a new government and a new country".
Libya's national football team was first 'founded' in 1918, but they did not play an official international until August 3, 1953, when they beat Palestine 5-2 in the first Pan Arab Games.
In 1965 the North African nation joined the Confederation of African Football (CAF), and has been a member of the sub-confederation Union of North African Football Federations (UNAF) since its inception in 2005.
PREVIOUS AFCON INVOLVEMENTS:
This is Libya's third successful qualification for the AFCON tournament. The first was in 1982, by virtue of being the host nation, where they finished runners-up after losing out to Ghana in a penalty shoot-out after a 1-1 draw in the final.
They also qualified in 2006, but failed to progress from their group. They finished second in Group C in the 2012 qualifiers but qualified for the finals by claiming one of two berths reserved for best second-placed sides.
SQUAD OVERVIEW:
Goalkeeper and captain Samir Aboudis is an inspirational leader. The 39-year-old will lead a team playing not only for pride but also to help lift morale back home and aid nation-building efforts.
Fellow veteran Younes Al Shibani is the nation's longest serving defender and will also bring some much-needed experience to the side.
Abdul Fattah, who also fought with the Libyan revolutionaries in the Battle of Tripoli, is one of Libya's top strikers.
Brazilian coach Marcos Paqueta only named two strikers in his 23-man-squad so it is likely the Knights will line-up defensively and try to contain the opposition.
ONE TO WATCH:
Midfielder Djamal Abdallah plays for SC Braga in Portugal's Premier League. The 28-year-old is expected to play a key role in midfield after starring in Libya's qualifying campaign.
FACTS
FIFA Rank: 63
Coach: Marcos Paqueta
Captain: Samir Aboud
Nickname: The Mediterranean Knights
Best AFCON finish: Runners-up
Previous AFCON finish: N/A
FULL SQUAD:
Goalkeepers: Samir Aboud, Juma Gtat, Mohammed Nashnoush
Defenders: Ahmed Al Alwany, Younes Al Shibani, Rabii Al Lafi, Mohammed Al Maghribi, Abdulaziz Belreesh, Ossama Chtiba, Ali Salama
Midfielders: Gamal Abdullah, Ousamma Abdelsalam, Faisal Al Badri, Walid Al Khatroushi, Mootaz Ben Ameur, Abubaker Laabidi, Marouane Mabrouk, Mohammed Mounir,Ahmed Saad , Mohammed Sanaani, Abdullah Sharif
Attackers: Iheb Boussifi, Ahmed Zuway