For most people, the Cork v Tipperary rivalry is the definitive one in Munster Hurling and its renewal this Sunday marks the commencement of the sport's most storied Championship.
Between them, the two counties have won 91 Provincial titles, and have played each other in the Munster final on 34 occasions.
This Sunday they will meet in a quarter-final for the second year in a row, with Cork ceding home advantage while work is completed on Páirc Uí Chaoimh. All Ireland champions Tipperary are favourites to retain their crown, but the contenders are waiting in the wings.
Clare
The U21 All Ireland-winning management team of Gerry O'Connor and Donal Moloney lead the 2013 All Ireland champions into the Munster Senior Championship for the first time and there will be an old friend in the opposing camp when they take on Limerick in front of the Sky Sports cameras on June 4, as the other member of their successful underage backroom team Paul Kinnerk is now involved with his native county. Clare's high points in the National League include an emphatic round-two win over Kilkenny and two victories over Dublin, the second ensuring they avoided relegation to Division 1B in a play-off.
Cork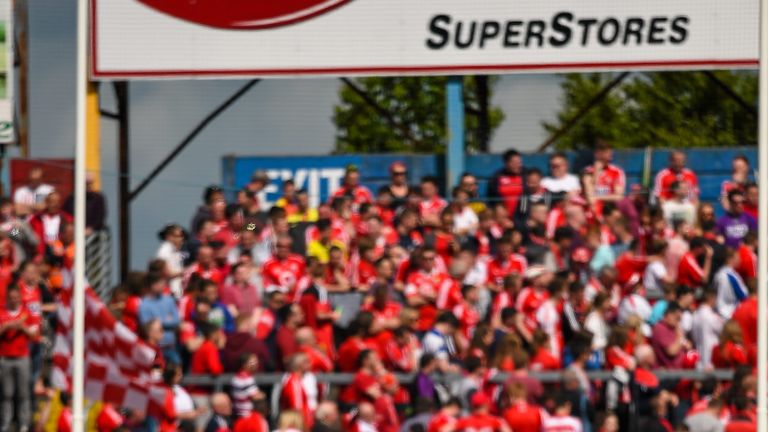 Their league quarter-final defeat to Limerick aside, Cork have shown significant progress this year and will be buoyed in particular by their one-point victory over the All Ireland champions in round five. Expectations on Leeside have probably never been as low coming into a Munster Championship clash with Tipperary, and that will suit a side that, although it probably lacks marquee names, has been workmanlike and determined in Kieran Kingston's second year in charge. A big plus this year has been the spread of scores amongst their forwards and Luke Meade's emergence has added a different dimension to their attacking arsenal.
Limerick
The 2015 All Ireland-winning U21 manager John Kiely has been handed the reins for the senior team and many of his former charges have now graduated to Limerick's starting line-up. This is the third year in row that Limerick have drawn their neighbours in Clare and been fixed to meet them in Thurles. So far it stands at one win apiece with Clare winning last year's qualifier by four points and Limerick taking the spoils the previous year by a single point.
Tipperary
The league final performance may prove to be a blessing in disguise, because the Tipp players now know that if they're not mentally ready, there are teams out there good enough to take them down.
Jamesie O'Connor previews the chances of Tipperary
The reigning All Ireland and Munster champions begin this year's campaign as favourites to retain both, a feat they last achieved in the mid-sixties. The captaincy has passed from Brendan to Padraic Maher, but other than that there are few changes to Michael Ryan's panel. As they prepare to face Cork this weekend, there are doubts over Patrick 'Bonnar' Maher and Seamus Callahan, due to injury. Jason Forde is suspended for the game for his part in a league semi-final altercation with Davy Fitzgerald. That and the shock of their league final defeat to Galway should ensure there is no complacency in the camp.
Waterford
Having pushed Kilkenny all the way in two utterly compelling semi-final games last year, many wondered how their ultimate two-point defeat would affect this young Waterford team and their dedicated manager, Derek McGrath. The good news for the Deise fanatics is that all have returned and Waterford now look a much more balanced side as more of their 2013 All Ireland minor winning team established themselves in a league campaign that yielded wins over Clare, Dublin and Kilkenny. Waterford will have a special interest in Sunday's Munster opener between Cork and Tipp as they face the winners on June 18.
Expert View:
Sky Sports asked the experts for their verdict.....
JJ Delaney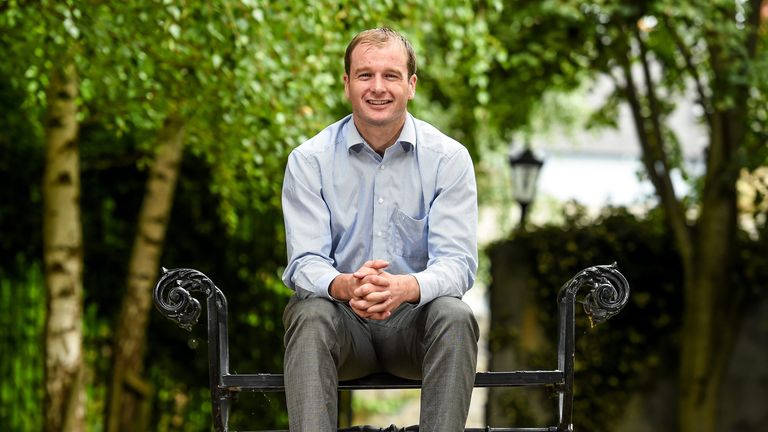 I can see Tipp retaining Munster and keeping their momentum going from last year's championship. They are still the team to beat in Munster and I do expect Waterford to run them close but still think they might come up short against this Tipp team.
Verdict: Tipperary
Jamesie O'Connor
I am picking Tipperary to win Munster, but it won't be straightforward. I expect them to face a massive challenge from Waterford in the semi-final, and they'll have to be at their best to win that one. I fancy Clare to beat Limerick in the other semi, and beating Clare would not be straightforward either for Tipp either if Clare have all their best players available. Nonetheless, the league final performance may prove to be a blessing in disguise, because the Tipp players now know that if they're not mentally ready, there are teams out there good enough to take them down.
Verdict: Tipperary
Ollie Canning
Tipperary appeared to be going really well in the league group stages, especially while missing a number of key players. They did get a shock with a big loss in the league final against Galway but this just might be a wake-up call to get them refocused for the upcoming Munster championship.
Verdict: Tipperary