CIMB Classic: Open champion Phil Mickelson still struggling with swing in Malaysia
Phil Mickelson says he still has "a lot of issues" with his swing as he battles to stay in the hunt at the CIMB Classic.
Last Updated: 25/10/13 11:09am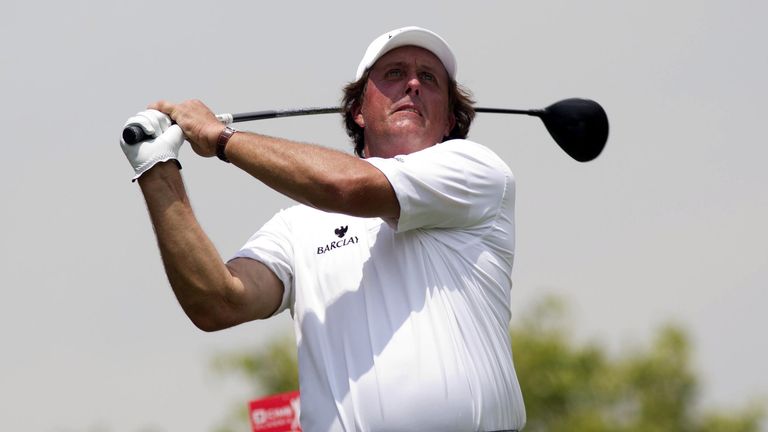 The left-hander added a two-under 70 to his opening 71 on Friday to end the day in tied 25th - 10 shots behind leader Keegan Bradley.
After saying his swing was badly out of synch in round one, Mickelson told reporters that, despite finding a better rhythm, there was still much to sort out.
"It's not much better," said the Open champion after a round which included four birdies and two bogeys.
"I don't have the control of the swing that I'd like. I'm not sure what side I'm going to miss it on. Playing this golf course from the rough, which I did today, is extremely difficult. The rough is tough and you're fighting for pars the whole day.
"It was closer today, the rhythm was a little bit better but technically, I've got a lot of issues."
Mickelson, who is ranked 76th out of 78 for Driving Accuracy after the first two rounds, hopes short game and putting can come to his rescue over the weekend.
"With the wedges, the technical flaws really don't come through, it's really the longer stuff. So I can get away with it if I can manufacture a few swings into the fairway.
"I won't worry so much about technique and the technical side these next two days and just see if I can get a good rhythm with the swing and maybe I can make some birdies."