EuroPro Tour: Sky Sports looks at the third tier of professional golf aiming to supply the European Tour's future stars
Last Updated: 06/08/14 4:51pm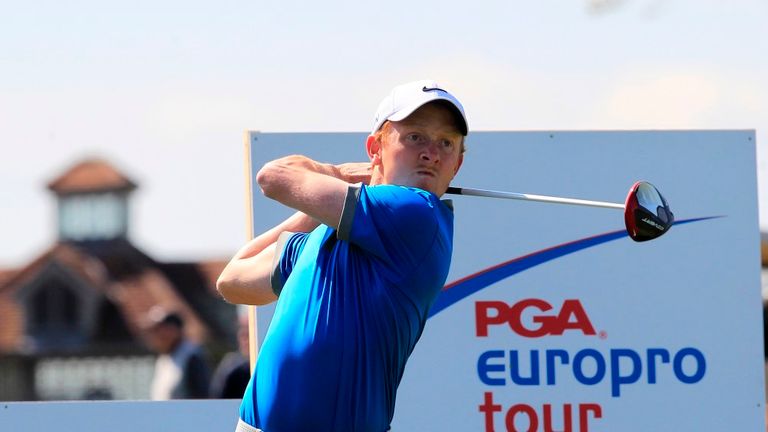 It's the third tier of European professional golf, but the standard of the PGA EuroPro Tour is getting better and better and it provides a vital service in developing the future stars of the game.
The likes of Louis Oosthuizen, Charl Schwartzel, Jamie Donaldson, Ross Fisher and Nicolas Colsaerts  to name but a few have come through the EuroPro Tour, not a bad few names to have on your alumni list.
This season sees a 16-event calendar across the UK and Ireland, with regular highlights shows shown on Sky Sports, before the top 60 contest the Tour Championship in October when the top five will earn cards on the 2015 European Challenge Tour.
From there they then have the chance to make it onto the full European Tour and into the big leagues, but down at the EuroPro level is where they will get some vital experience in tournament play, living away from home and facing the pressure.
Everyone has seen and played with amateur or pro golfers that strike the ball so well, chip and putt superbly but never quite have what it takes to make it – the PGA EuroPro Tour is now a great indicator of who will make it and who won't.
"We've got 16 events this year, 18 may be the optimum number, but we've got some great courses and great sponsors involved at the moment," said the PGA EuroPro Tour's Nick Teale.
Third tier
"It's the third tier of professional golf, and we'll always be that, League One in football is never going to be bigger than the Championship, and we're happy being a developmental tour.
"If we have 18 events, with some great courses, then we'll be very happy. We'd like to up the prize money a bit, to help the players out a bit more, and with better courses coming on board and the standard getting so high hopefully that will come soon."
With courses source as The Belfry, Prince's and The Carrick, top courses are already on board, but as players continue to emerge from the EuroPro Tour to do well on the Challenge and European Tour, sponsors will no doubt become more and more interested.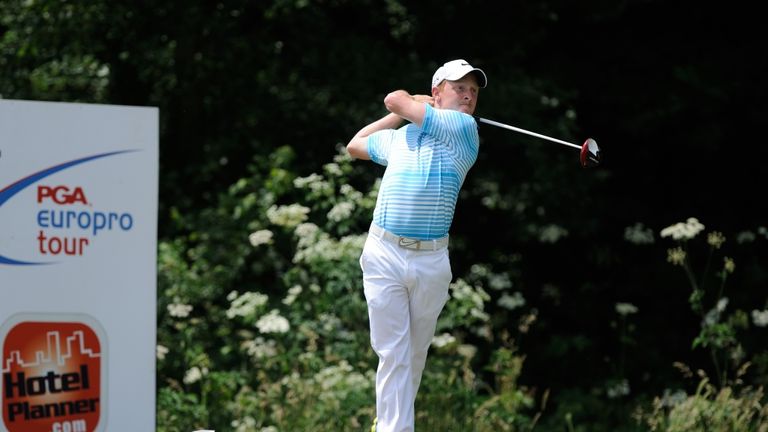 "A number of our players have gone on and won on the Challenge Tour, and they say the standard is pretty similar, maybe the strength in depth is obviously better out there but the standard you need to play at to win is the same.
"Not many players just go from amateur straight through Q School and onto the European Tour, some do because they're that good, but most need a good grounding and we feel we give them just that.
"They're away most of the summer, the standard is really high now, we're over-subscribed as we've got about 500 players looking to get in, they play with a decent crowd on the final day and with the TV cameras there, it's the perfect education for them if they want to make it big.
"For us really, we just want to see our player go on and become big stars, winning majors and playing in Ryder Cups, knowing they've come through our ranks is what the PGA EuroPro Tour is all about."
Moor Allerton Pro-Am
At the recent Pro-Am ahead of the event at Moor Allerton Golf Club in Leeds, left-hander Greg Payne showed us the ropes in what is becoming an ever more professional set-up on the EuroPro Tour.
Course set-up is right up there with any event, with the fairways and run-off areas manicured well, and speedy greens running around 10 on the stimpmeter - but with the undulating greens around Moor Allerton that felt much, much quicker at times.
For Payne this is a second year on the EuroPro Tour after turning professional, and the competitive experience is what he and so many others are hoping to gather on their way to fulfilling their dreams of making the full tour.
"It's great experience for us playing out here," said Payne. "I've been on the road now for a few weeks going straight from event to event and that's exactly what it would be like if I was to make the main Tour.
"I'm lucky to have my deal with Nike to get all my clubs and balls as that's a big help, so I can just try and focus on being the best player I can be, and hopefully then success, making the European Tour and more sponsors and so on will just follow on from that.
"You can practice and practice as much as you like, and feel like you're hitting it well, but then teeing it up in a tournament, with the TV cameras and a bit of a crowd just brings a unique tournament pressure that you just can't replicate."
Hopefully we'll see the likes of Payne and a few other EuroPro Tour graduates making names for themselves in years to come, as the third tier of professional golf continues to provide a top-quality breeding ground for the next generation of golfing stars.