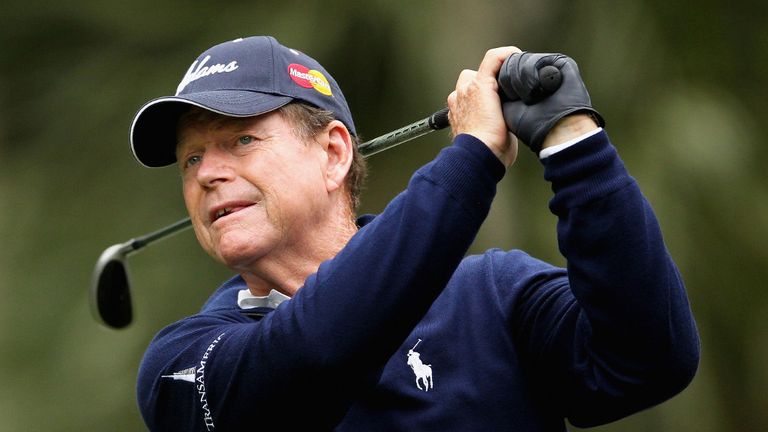 Tom Watson is getting more and more concerned about the availability of a number of his leading Ryder Cup stars.
Injuries and other absences from the PGA Tour are piling up for Watson ahead of the trip to Gleneagles next month, where the United States will try to reclaim the title from Paul McGinley's European team.
The latest double blow arrived on Thursday when Matt Kuchar, who is a very likely qualifier, withdrew from the US PGA Championship at Valhalla with back spasms.
And defending US PGA champion Jason Dufner managed only 10 holes before he walked off the course because of neck pain that has troubled him since the Masters in April.
Dustin Johnson is already out because of his leave of absence from the PGA Tour and that is without talking about the travails of former world No 1 Tiger Woods, whose form is yet to return since he came back from back surgery.
"We're falling like flies," Watson said. "We really are.
"There's time. What's going to happen between now and then is anybody's guess. I have to take the information I have, process it and see what comes out."
Watson named Steve Stricker as one of his assistant captains earlier this week, but that might have to change as he could yet be needed as a wildcard pick, with Watson so short of experience.
And Stricker is just as concerned about the injuries to have struck potential United States picks.
He added: "All these guys are dropping like flies on our team and it is a bit scary.
"It doesn't bode well for us so far, but there are a lot of good players still and guys are still jockeying for position and trying to make that team."
Watson previously said he will select Woods if he is healthy - he had no back issues on Thursday was fired a 74 and could miss the cut, likely ending his season and leaving a long gap with no events ahead of the trip to Scotland.
"I know Tiger wants to be part of that team and we can definitely use him with guys getting hurt," Stricker said. "We just have to wait and see how he feels."