Season Pass is back, and the European Tour's first episode of 2016 brings us the lighter side of events on and off the course during the star-studded Abu Dhabi HSBC Golf Championship.
Rickie Fowler claimed the first of the Desert Swing titles this year, but he also scored an entertaining victory earlier in the week when he teamed up with Jordan Spieth to beat Rory McIlroy and Henrik Stenson in the "Rider Cup", which was a painful experience for one cameraman attempting to keep up with the GolfBoards.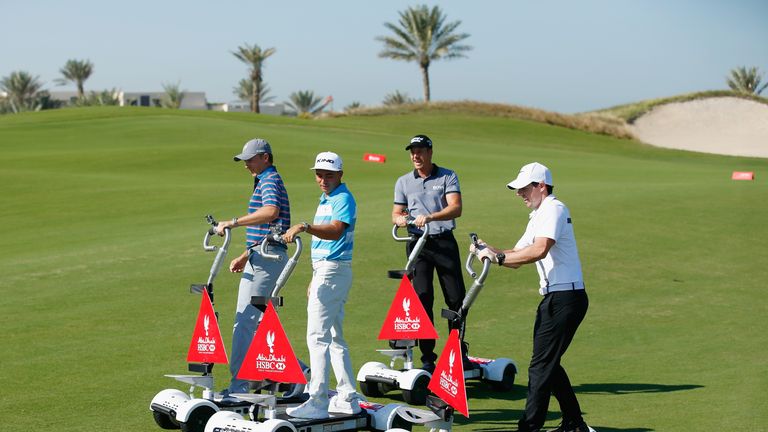 Fowler's choice of trousers and footwear proved popular with Wayne Riley and Rich Beem, but not so much for their Sky Sports colleague Mark Roe, while Darren Clarke and Ian Poulter were among those to show off their pins after players were permitted to wear shorts in practice. But did Sam Torrance do it better 30 years ago?
"Golf Scientist" Bryson DeChambeau led after the first round and explained why he has all his irons exactly the same length, while Jordan Spieth hit two of the most notable tee shots of the tournament in his adventurous Abu Dhabi debut.
Click on the video to see Tom Greaves highlighting the best of the behind-the-scenes action in the first Season Pass of the year.