Gary Christian
Golf Pundit
Gary Christian hails Brandt Snedeker's final round at Torrey Pines
Last Updated: 04/03/16 8:57am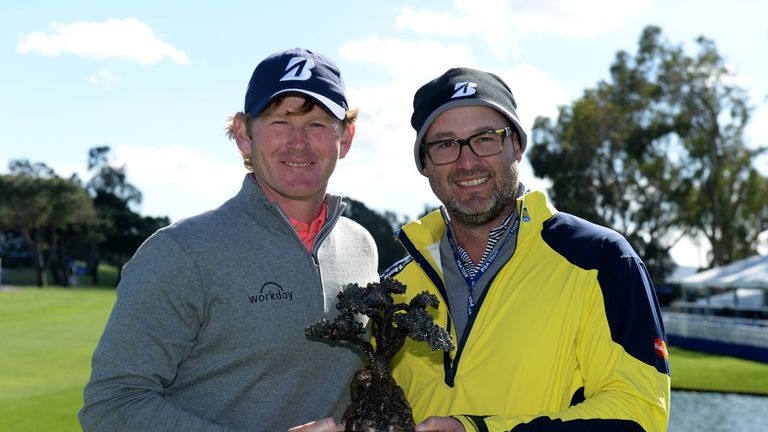 Gary Christian believes we may already have seen the round of the year on the PGA Tour with Brandt Snedeker's tournament-winning display at the Farmers Insurance Open.
Snedeker was the only player to break par in horrendous conditions during the final round in San Diego, posting a remarkable three-under 69 on Sunday just before play was suspended.
The American had been six shots off the pace but set the clubhouse target at six under, a total that couldn't be matched by any of the 49 players coming back on Monday to finish their final round.
A one-shot victory was Snedeker's first of 2016, with English golfer Christian doubting whether there will be a more impressive display on the PGA Tour over the rest of the season. 
Speaking as part of Sky Sports' PGA Tour coverage, Christian said: "Given the combination of that weather and that golf course, I think a 62 in perfect conditions on a much easier golf course is not as good a round as that.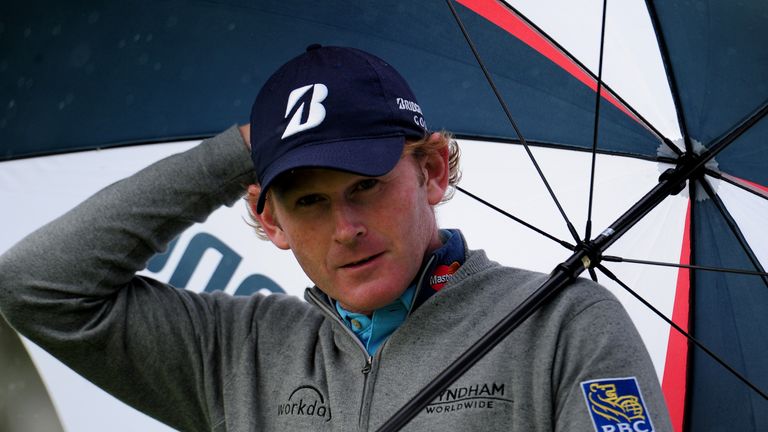 "Even with ideal conditions, everyone was still averaging over par. It was a 7,680-yard golf course with heavy, heavy rough, wind and greens like they were and was just a brutal test of golf.
"That experience he had on Sunday to shoot that score in those circumstances on that golf course will make him think at the back of his mind 'you know what, the Open Championship has just gone right up in my estimations of which major I can win'.
"That round is going to set him off and he's going to turn up at Royal Troon later this year licking his chops and ready to go."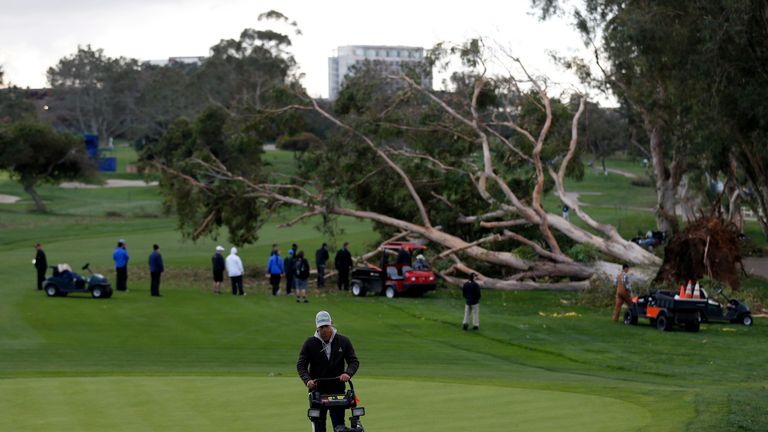 Snedeker got his final round underway on Sunday more than 90 minutes and some 10 groups behind the leading trio, but surged up the leaderboard as those around him struggled in the conditions.
The TV cameras had not been focusing on the world No 24 until four birdies in a five-hole stretch along the back nine significantly cut the gap on the leaders, before Snedeker held firm as the winds worsened at Torrey Pines.
"He showed great attitude in that wind and on those Poa annua greens when you hear half the field whinge about how bumpy they are," Christian added.
"Snedeker would've liked [the leading groups] to stay out there for longer before play was suspended, as it gave the chasers the chance to regroup. Fortunately for him the weather conditions were just as hard on Monday.
"A whipping straight downwind made it ever so slightly easier for him over the closing holes, where he hit a really good lag putt on the 15th and then his a phenomenal shot at the 16th when he drew it a little bit in to the wind.
"He was unlucky not catch the slope there and I think on a drier, rolled green that would've ended up being several feet closer. A defensive putt did what he needed to do and left a chance to finish strongly.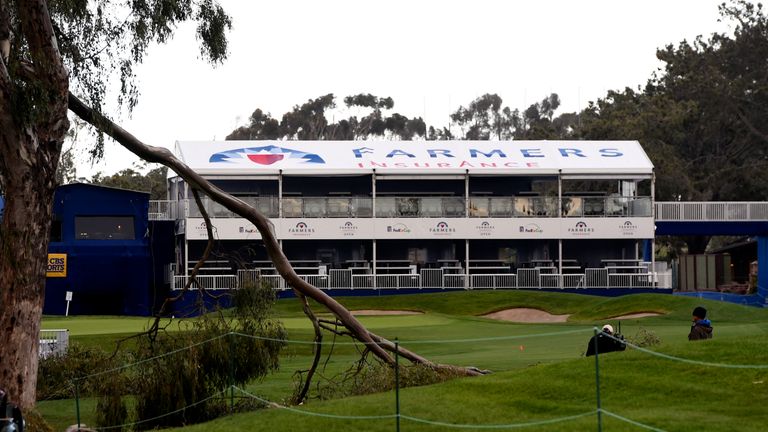 "He couldn't believe it when his wedge at 17 went over the green. He knew he'd hit a great shot and then I love that aggressive swing on a gnarly line, before he left a little bit of work but popped it in with a lovely little putt.
"It was a sensible shot at the last going for the green with a 3-wood. He knew that he would be chipping down-hill but in to the wind, which would make it a bit easier even though he caught a little bit of a bad lie.
"He then hit it harder than he wanted to and it flew out. He's a confident putter though and always gets the ball past the hole with a chance to make a birdie. A two putt there set a total which couldn't be beaten."