Jordan Spieth hopes Masters questioning will stop but Rory McIlroy doubts it will happen
By Andy Charles
Last Updated: 26/03/17 2:33pm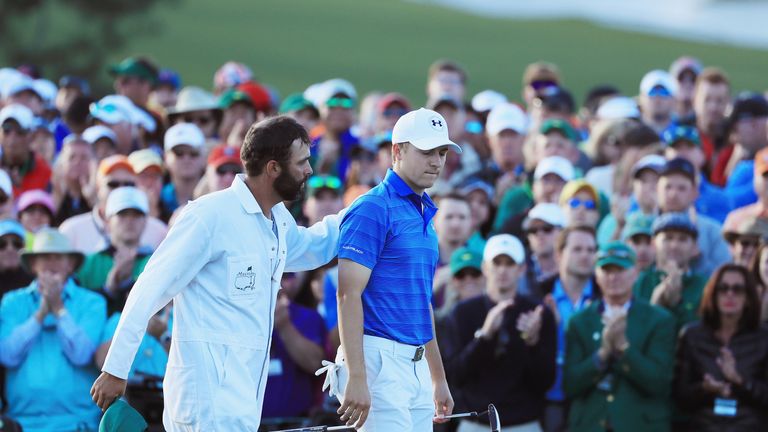 Jordan Spieth will be glad to get next month's Masters out of the way as he is fed up of answering questions about last year's Augusta collapse.
The former world No 1 appeared to be cruising to Masters victory almost 12 months ago but he blew a five-shot lead on the back nine and handed a first major title to Danny Willett.
Spieth, who was looking for back-to-back Augusta wins, was answering questions about the event again when he spoke ahead of this week's World Golf Championship-Dell Technologies Match Play in Texas.
"No matter what happens at this year's Masters, whether I can grab the jacket or I miss the cut or I finish 30th, it will be nice having the Masters go by," Spieth said.
"The Masters lives on for a year. It brings a non-golf audience into golf. And it will be nice once this year's finished from my point of view, to be brutally honest with you.
"It would be best if I could reclaim the jacket but I believe that I'll be back up there sooner or later, just the way that we play the golf course, the success we've had and the comfort level I have there.
"Whether it happens this year or not, it will just be nice because that tournament, it's a 365-day thing. There's no other Masters."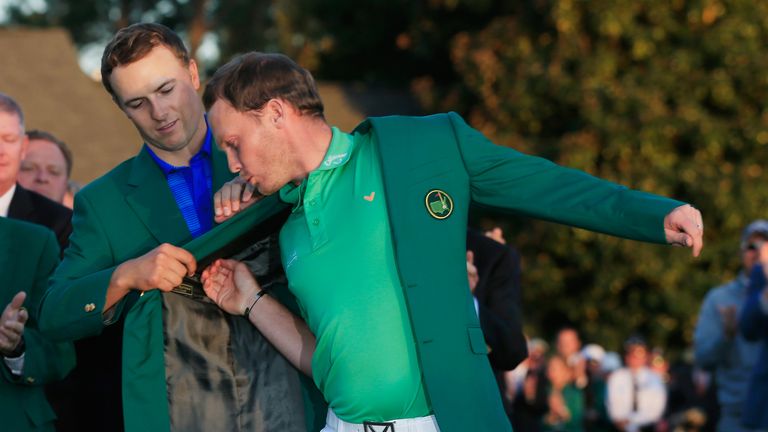 But Rory McIlroy doubts whether Spieth's hopes will ever come to fruition as he says questions are still asked about his own Masters disappointment in 2011, when he gave away a four-shot lead in a closing round of 80.
McIlroy has gone on to win four majors and he said: "It's not as if it's going to be the last year he gets questions about it.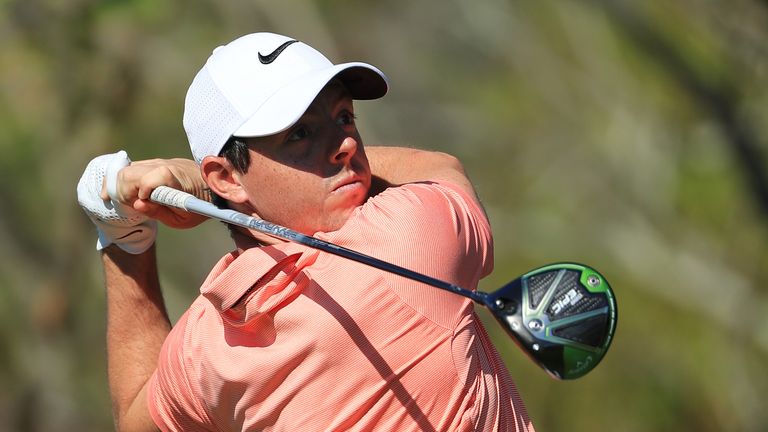 "That might be the way he's approaching it. But if he doesn't banish those demons or win this year, the questions will always still be there.
"I still get questioned about the back nine at Augusta in 2011. It's just something you have to deal with. It's something that happened. It's not going to go away. It's there and it always will be.
"He can console himself by opening up his wardrobe and seeing one [green jacket] hanging there."
Sky customers can now upgrade to Sky Sports and get 12 months for just £18 per month. Upgrade now!