BMW PGA: Chris Wood loses confidence with putter in opening 72
By Keith Jackson at Wentworth
Last Updated: 25/05/17 8:45pm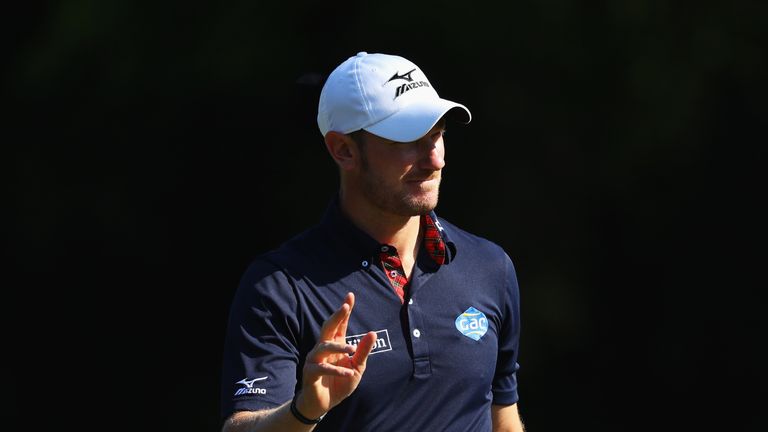 Chris Wood encountered problems with his short-range putting as he opened the defence of his BMW PGA Championship title with a "disappointing" level-par 72.
Despite the relaid Wentworth greens being close to perfection, Wood missed a number of putts from inside six feet and admitted he lost his confidence from shorter distances.
The defending champion did get off to a bright start with three birdies over the first seven holes around a bogey at the short fifth, but he struggled after the turn and dropped shots at the 14th and final holes.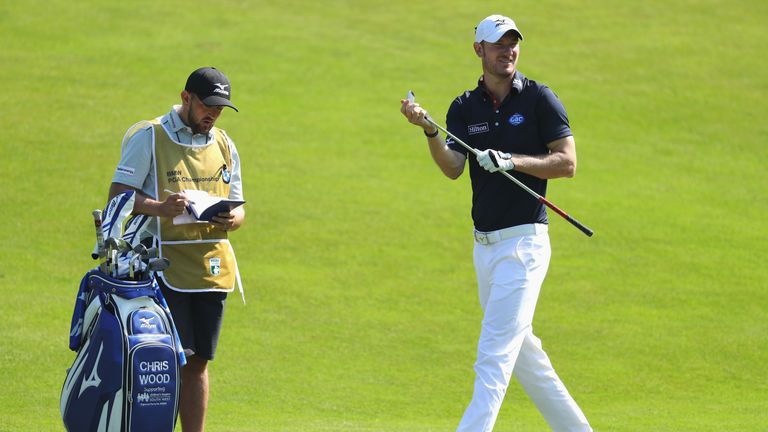 Wood started with the same score 12 months ago and went on to clinch the biggest victory of his career following a sensational outward 29 on the final day, but he could not hide his frustration this time around.
"I'm pretty disappointed," he said. "Played lovely for 11 holes, but I couldn't hit the hole from three feet today. From 15 feet away I made a couple, but I probably wasted three to five shots from inside five feet so I'm not in the best frame of mind now as we finish.
"I wish I could take the greens up and put the old ones back! But it was just one of those days obviously. I didn't have any confidence from inside four or five feet, but I can't blame the greens. The greens are perfect, so I suppose it's just a case of me getting used to them."
Meanwhile, Wood's Ryder Cup team-mate Justin Rose admitted he was still "rebooting" after his near-miss at the Masters as he recovered from a poor start to also card a 72.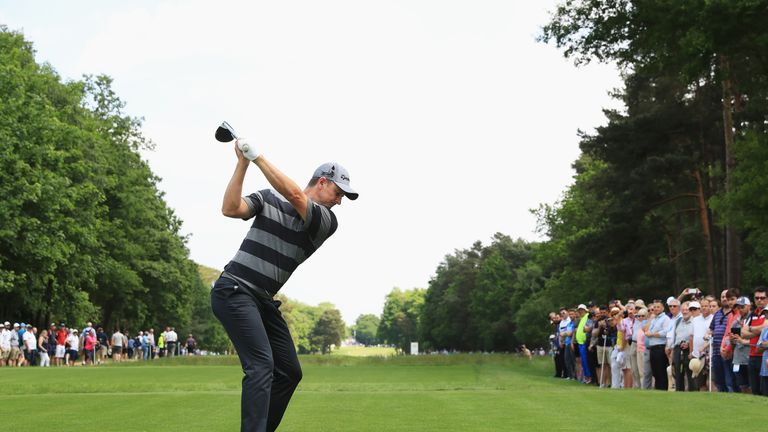 Making his first appearance in the UK as Olympic champion, Rose bogeyed the first and third before hitting back with birdies at four and nine, and he parred every hole on the back nine to complete a steady round.
"I think I'm in the process of rebooting now," said Rose, who lost out to Sergio Garcia at the first sudden-death play-off hole at Augusta six weeks ago. "I put no pressure on myself for three or four weeks after the Masters, just really down tooled a little bit and enjoyed some time with friends and stuff.
"But I'm now back into work mode. This week, The Memorial and the US Open are in sight now for the next block of work. I'm definitely trending back up into focusing on peaking for the right time of year.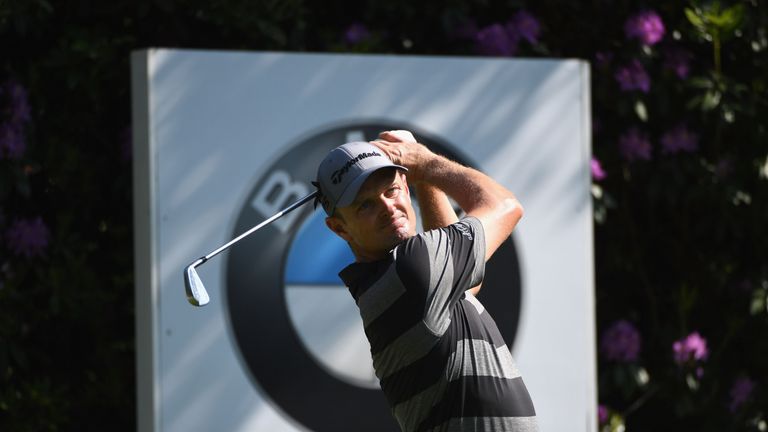 "We've got great crowds, great weather and there's a nice atmosphere. Obviously there's a better atmosphere when you're making putts and you're making birdies and the crowd can actually have the opportunity to cheer for you. When you par the last nine holes, it's a little bit flat.
"Other than that, steady start. Nothing good, nothing bad as of yet. Hopefully can start making things go my way the next three days."