Tiger Woods needs help from golfing community after arrest, says Jack Nicklaus
By Mark Ashenden
Last Updated: 31/05/17 10:00am
Jack Nicklaus says Tiger Woods needs all of our help following his arrest on a charge of driving under the influence on Monday.
A police report released on Tuesday said Woods was asleep at the wheel of his car stopped on a Florida road and did not know where he was. The 41-year-old former world No 1 has blamed the incident on medications.
Speaking ahead of his Memorial Tournament on Tuesday, Nicklaus said: "Tiger's a friend, he's been great for the game of golf and I think he needs all of our help. We wish him well."
Woods, who has 79 PGA Tour wins and 14 major titles, has competed in just 19 events on the Tour since the end of 2013 due to injuries.
His goal of breaking the record of 18 major championships held by Nicklaus looks increasingly unlikely.
"Tiger, I always thought, was going to break my record. I don't know what's going to happen [now]," Nicklaus added.
"Does anybody want to see their record broken? Of course not. But do I want to see somebody not have the ability because of physical problems?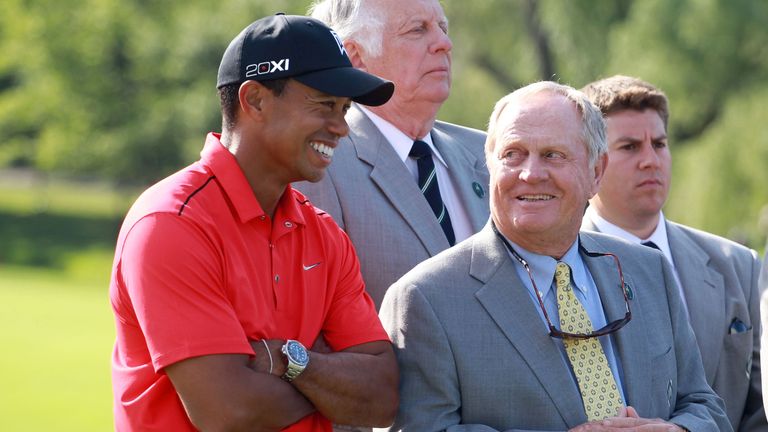 "I don't like that at all. I feel bad for him that it has happened."
Woods has not played competitive golf since pulling out of the Dubai Desert Classic in February after one round because of back pain.
The American subsequently had spinal fusion surgery on April 20, a fourth operation in three years on his troublesome back, which has limited him to three tournament starts worldwide in two years.