European Tour professionals pay tribute to British Masters host Lee Westwood
Last Updated: 30/09/17 6:29pm
European Tour professionals have come together to offer their praise for this week's tournament host at the British Masters supported by Sky Sports.
The experienced Englishman, a 23-time winner on Europe's elite professional tour, has gathered together a high-class field for the tournament being held at Close House in Northumberland.
Major winners including this year's Masters champion Sergio Garcia and former US Open winner Graeme McDowell are among the names to offer their tribute to a "stalwart" of world golf.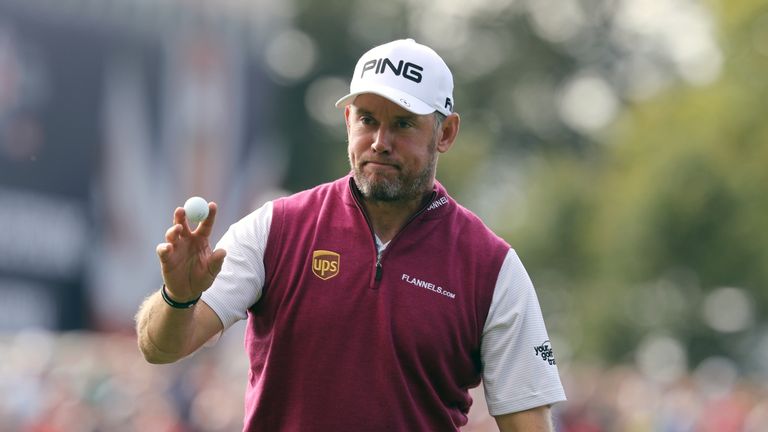 Westwood, a winner across five continents, has appeared in a remarkable 10 successive Ryder Cup editions and continues to compete consistently at the highest echelons of world golf.
Ian Poulter describes Westwood as a "friend, team-mate and legend" while Andy Sullivan admits he looked up to the 44-year-old from Worksop when he was looking to carve a career in the professional ranks.
Click play on the video above to watch European Tour professionals pay their tributes to Lee Westwood …
Watch Sunday's final round of the British Masters, supported by Sky Sports live on Sky Sports Golf from 10.30am.