Luke Donald and Rory McIlroy call for Ryder Cup to count towards European Tour membership
Luke Donald and Rory McIlroy want the Ryder Cup to count as a qualifying event towards European Tour membership.
Last Updated: 03/10/12 2:23pm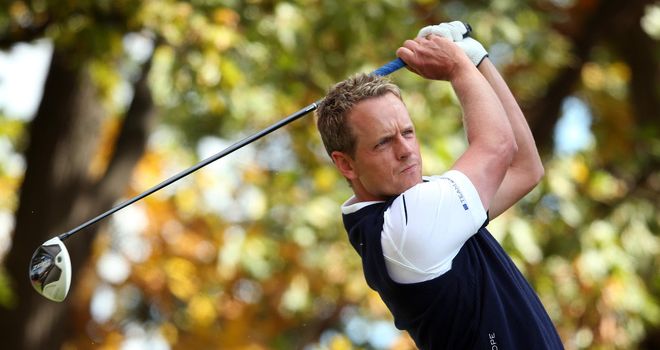 The Medinah heroes are required to play a minimum of 13 events sanctioned by the European Tour, but both are finding it tough to fulfil their commitments as they are both US based.
Donald and McIlroy also have full playing cards on the PGA Tour, which does count the Ryder Cup as one of their 15 events despite there being no prize money or world rankings points on offer.
"It's one of the busiest weeks we play all year, hence we'd like to get the European Tour to count it as a counting event," Donald said. "We actually do quite a lot of work that week."
"We all know what a big revenue maker it is for the European Tour. It's a privilege to play Ryder Cup, but it's still a week's worth of sacrifice. I think at the very least it should count as an event.
"I don't see why it should on one tour and not the other. I'll raise the question. Hopefully they'll change it. We'll see. I definitely have the backing of some of the other guys that play out here."
Donald's comments were backed up by world No 1 McIlroy, who added: "Luke made a pretty convincing case.
"For guys playing a global schedule, the Ryder Cup should count toward one of those tournaments. Golf is the easy part in the Ryder Cup week. There's so much going on."