Retief Goosen makes his competitive comeback after undergoing back surgery
Retief Goosen is set to play his first tournament for nearly five months after undergoing back surgery.
Last Updated: 08/01/13 6:25pm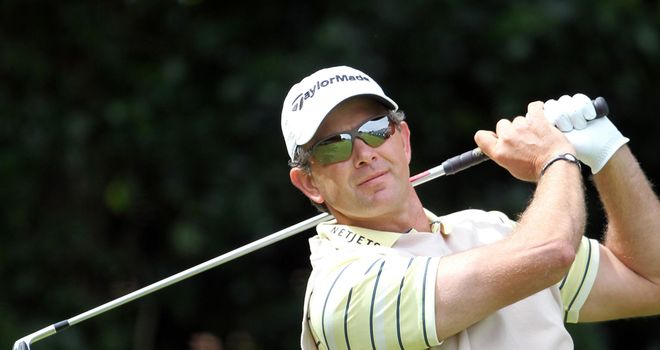 The two-time US Open winner, who last competed in August, took an extensive break to repair a "totally disintegrated" disc in his back, and is set to make a comeback six weeks ahead of schedule.
Speaking to the European Tour's official website, Goosen said: "I'm very excited about the New Year. Obviously the last three years have been pretty bad.
"Last year I tried a bit of everything... injections, loads of physio, anything you could think of but nothing really helped. In the end we had no choice but to have the operation.
"It's been almost five months now. I've been off painkillers and that cleans the system out a little bit. I started hitting balls, or half shots, about three weeks ago and I felt pretty good."
The South African has had 14 European Tour wins but has failed to triumph on the circuit since 2007, and says golf's unpredictability could result in victory for him in Durban.
"Hopefully the back will stay as good as it feels now. I just need to really work on my swing a little bit and find a bit of game. I'm not really sitting here expecting to win but you never know in this game."