The Open: Rory McIlroy rejects practice advice from Sir Nick Faldo
Rory McIlroy has dismissed comments from Sir Nick Faldo that he is not practising hard enough.
Last Updated: 17/07/13 4:18pm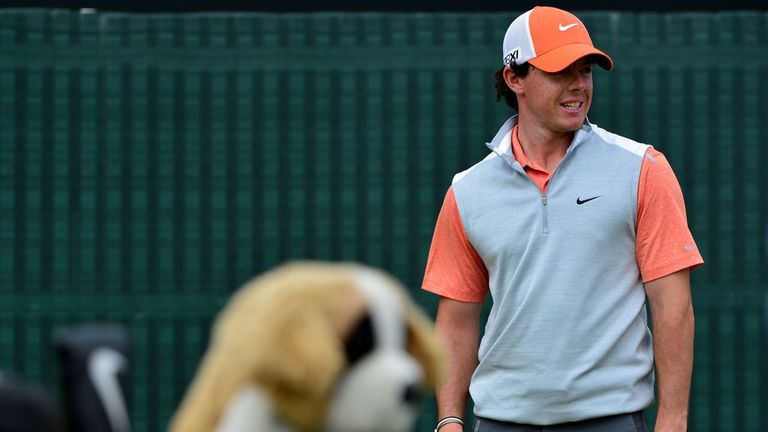 The world No 2 has not won a tournament since the DP World Tour Championship in Dubai in November.
Faldo said McIlroy needed to spend more time practising and less on off-course activities.
But McIlroy says that this year's poor form is just part of being a sportsman - and nothing to do with his busy off-course schedule.
"I think the game's like life, you're going to go through highs and you're going to go through lows. It's just about trying to work your way out of the lows," he said.
"I haven't played my best golf this year but I've showed signs that it is there. It's just a matter of trying to do that more often.
"Sooner or later it will turn around and I'll play the golf that everyone knows I'm capable of and the golf I know that's capable of winning major championships.
Working hard
"(Sir Nick) said I should be at the course nine to five. I actually was on the range at 6.15 on Tuesday and got out of the gym at 6:15, a 12-hour day compared to his eight-hour day.
"Nick should know how hard this game is at times and he's been in our position before. He should know how much work that we all put into it.
"I played 18 holes last Monday and then 27 on Tuesday. Then I played 18 this Sunday, 18 on Monday, 18 yesterday and I'll play nine today.
"That's a lot of holes. I've also got a new driver in the bag...it's a different head shape, more of a pear shape, but it encourages the club face to close a little bit more.
"My bad drive this year has been losing it to the right so this is encouraging the club face to square up on impact and obviously I'm not getting that right shot anymore which is a huge plus."