LPGA Tour announce new points race for 2014 season
The LPGA Tour will feature a new points race this year, with a $1m bonus for the winner of the Race to the CME Globe.
Last Updated: 08/01/14 5:07pm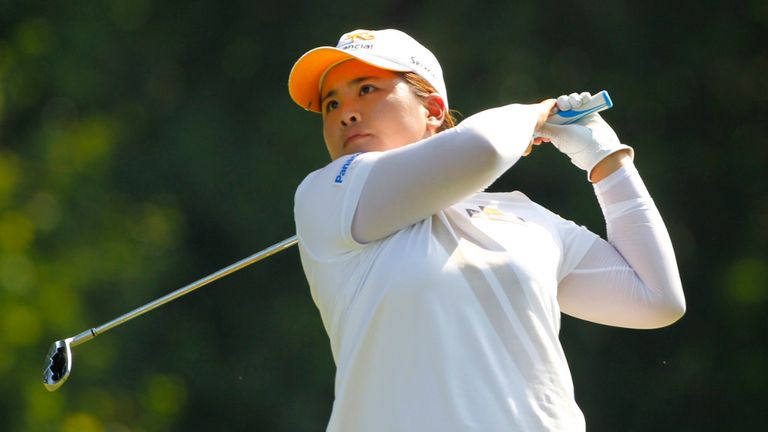 Tour commissioner Mike Whan has confirmed the new format, with players earning points at each of the 31 scheduled tournaments in 2014 before the top 72 compete in the season-ending CME Group Tour Championship.
Whan is confident that this year's schedule is the strongest in recent years, with new events added in Michigan and San Francisco as well as the International Crown in which players compete for their nations.
"CME Group has made quite an impact on the LPGA Tour during our three years together," said Whan.
"The addition of this concept fundamentally connects every event on our Tour and promises big things in 2014 and beyond.
"The stakes have risen dramatically and the excitement level goes up for our players and each of our tournaments."
The move follows the introduction of the FedEx Cup on the PGA Tour and the European Tour's Race to Dubai, which both feature four limited-invatation fields at the end of the season.
The Tour also announced that points would be reset for the season finale to ensure the Race to the CME Globe is not already decided beforehand.
A statement on the LPGA Tour website read: "Reset Points will give top yearly performers an advantage but not guarantee victory.
"The points that a player earns at the CME Group Tour Championship will be added to her Reset Points, and the player with the highest points total will be named the winner of the Race to the CME Globe."
Inbee Park would have claimed the $1m prize if the points race had been implemented last year, with the Korean winning three majors and three regular Tour titles.
"I was so honoured to win the LPGA money title in 2013 and now I have something even bigger to play for," Park said.
"Nothing is guaranteed with the new system, so this new race is going to make everyone on tour work a little bit harder because the payoff is so big."
All regular tournaments, starting with the Bahamas Classic at the end of the month, will offer 500 points to the winner while the major champions will earn 625 points.