Ian Poulter content after 'brutally tough' day at Scottish Open
By Mike Patterson
Last Updated: 15/07/17 10:35pm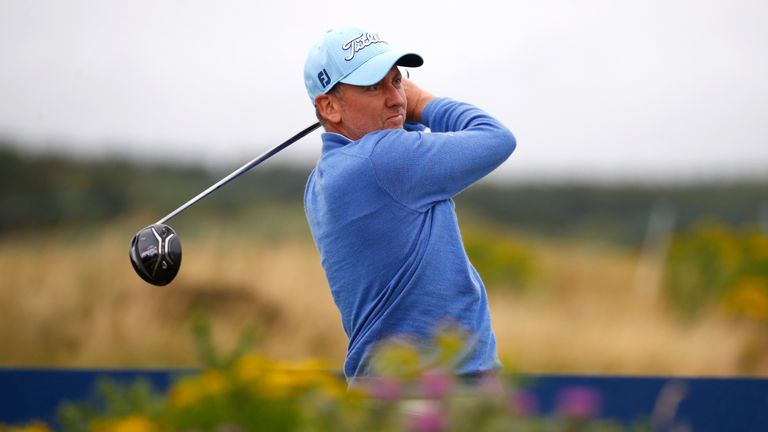 Ian Poulter is relishing the prospect of a final-round challenge for the Aberdeen Asset Management Scottish Open title after surviving a "brutally tough" third round on Saturday.
The 41-year-old Englishman moved into a three-way tie for the lead with young compatriot Callum Shinkwin and Australian Andrew Dodt after negotiating heavy rain and swirling winds to card a one-under 71 at Dundonald Links.
Poulter started the day just one shot off the pace but he signalled his intentions with a birdie at the opening hole to dispute the lead.
He slipped up with a bogey at the fifth but back-to-back birdies at the seventh and eighth put him out in front.
The world No 85 failed to add any birdies on the back nine, despite some excellent approach shots, but he was satisfied with his efforts in the conditions with just the one blemish at 16.
"[I'm] pretty happy," he told Sky Sports. "I think I would have signed for that if you had offered me that before the day started.
"We knew the conditions were going to be really tough today - that's why they brought the tee-times forward as much as they did.
"I didn't think they would be quite as bad as they were. I think 12 was about as tough as I've ever seen in terms of wind and rain.
"It was a job to try and hold the umbrella, let alone to try and hit a six iron from 125 or 130, whatever it was, and even that didn't get near the pin; so brutally tough conditions.
"I hung in there pretty strong so all in all it was a good day."
Poulter has not won since November 2012 and is looking forward to trying to keep a host of challengers at bay whatever the weather is like on Sunday.
"I don't know whether I want it beautiful or even like this to be honest," he said. "I obviously can get it round the golf course in tricky conditions.
"I'm excited, it's good to be in that position. You've just got to stay patient in this game, you never know what can happen.
"There's life in the old dog yet and I'm relishing the opportunity tomorrow to go out and get stuck in."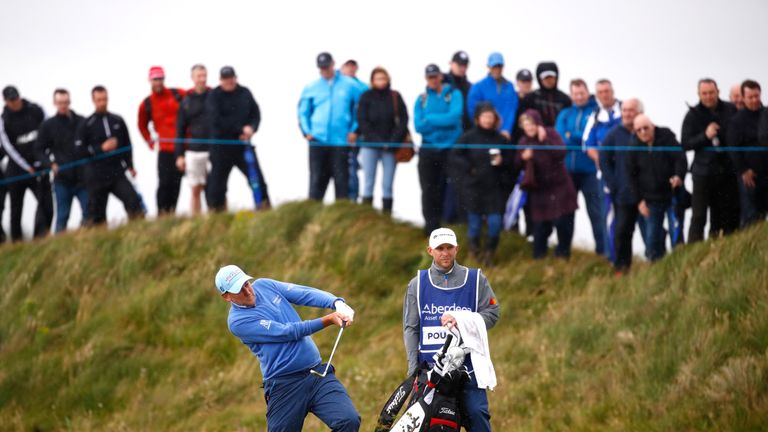 Shinkwin, who is chasing his maiden European Tour title, enjoyed playing alongside Poulter as the pair disputed the lead for much of the day.
"It's the first time I've played with Ian and we dragged each other along, which was good fun," he said.
"I don't think I've played in wind and rain like that before. It was coming down at a really bad angle, especially the mid part of the round, but I managed to grind it out and get through level par."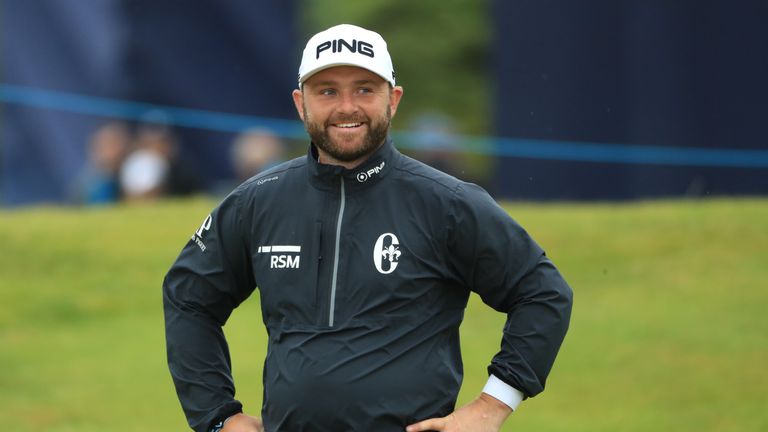 Andy Sullivan is in fourth place, just two off the lead, after a five-under 67 which he capped off in style by holing from a greenside bunker for an eagle after dropping three shots over the previous two holes.
"I was absolutely seething standing on that 18th tee, but fortunately we had a bit of a wait because Ross Fisher lost a ball and that allowed me to get my head back on," said the Englishman.
"If I had to hit that tee shot within a couple of minutes I'm not sure I'd have hit the fairway. It might have gone further because there was a lot of anger on that tee at the time.
"I'm just glad that after putting all the hard work in through the weather I got my reward in the end there."
American Rickie Fowler is just four shots off the pace despite shooting a two-over 74, and he is among a number of players who will fancy coming from off the pace to snatch the victory.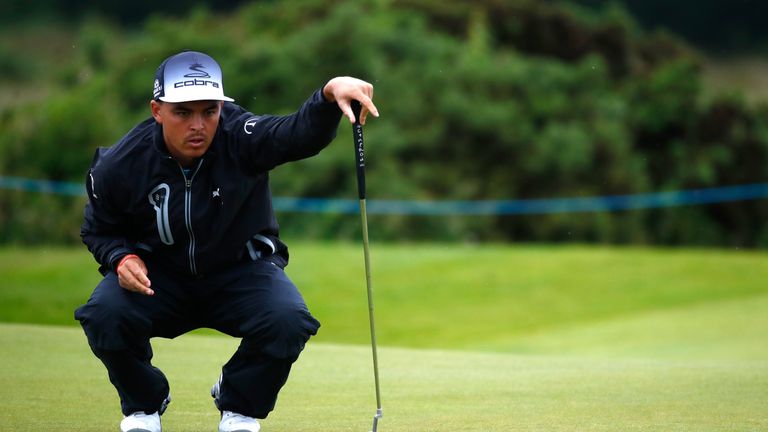 The world No 10 and 2015 Scottish Open champion told Sky Sports: "It was fun out there today.
"I missed a couple of putts where I was playing for the wind to affect it and it didn't and then there was another one when it did - so a couple of little ones that could have made the round.
"It is still not bad and I'm in a position to win this thing tomorrow. I definitely didn't want to go out there and take myself out of it.
"It felt like I hit the ball a bit better than I scored today. I did a good job with driving and getting the ball on the fairway. I just missed a couple of short ones that made the round go the other way."
Watch the final round of the Aberdeen Asset Management Scottish Open live on Sky Sports 4 - your home of golf. Live coverage begins on Sunday at 3pm.